By MARGIE WUEBKER
mwuebker@dailystandard.com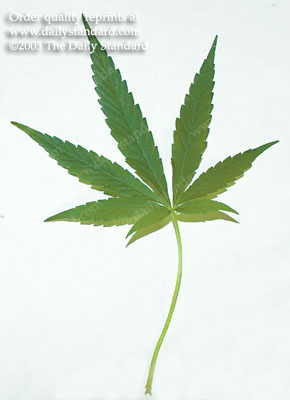 A felony arrest warrant has been issued for a 39-year-old Fort Recovery man in the wake of a Tuesday afternoon raid that netted law enforcement officers six marijuana plants with a street value of $6,000 to $9,000.
James A. McDowell, 231 Lowry Road, faces a fifth-degree felony charge of illegal manufacturing/cultivating marijuana.
McDowell was not home when the Grand Lake Task Force and deputies from the Mercer County Sheriff's Office executed the 4:30 p.m. raid. It reportedly came as a result of a continuing investigation into illegal drug activity.
Authorities described the location as a "small grow operation." Along with potting supplies and bags of marijuana seeds labeled according to quality, they found drug paraphernalia, assorted pills and tablets and a purple velvet bag containing film canisters. One of those canisters reportedly contained residue that will be tested along with the pills and tablets at the Ohio Bureau of Investigation & Identification laboratory in Bowling Green.
Attempts to locate McDowell have been unsuccessful. Sheriff Jeff Grey asks that anyone with information about the Fort Recovery man's whereabouts call the sheriff's office at 419-586-7724.
McDowell is scheduled to appear next week in Mercer County Common Pleas Court for sentencing in another case. The proceeding is set for 8:30 a.m. Sept. 3.
He pleaded guilty July 28 to corrupting another with drugs, a second-degree felony. The victim was a juvenile, according to court records.
As part of plea negotiations, the state dropped charges of theft and two additional corruption counts. The theft charge alleged he deprived an area man of a prescription drug.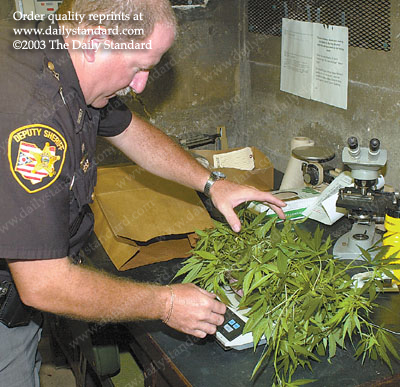 Phone: (419)586-2371, Fax: (419)586-6271
All content copyright 2003
The Standard Printing Company
P.O. Box 140, Celina, OH 45822