Saturday, June 13th, 2020
Grand Lake Marathon is canceled
Half-marathon, 5K and Kids Run are still planned
By Sydney Albert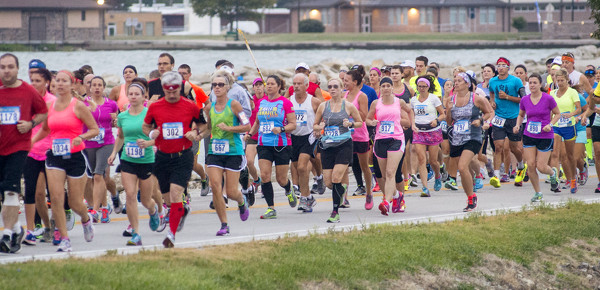 CELINA - The Grand Lake Marathon initially set to take place in September has been canceled, though the half-marathon, 5K and Kids Run are still commencing as planned.
Organizers decided to pull the plug on the full marathon due to lower-than-average registration and the costs associated with hosting the full event.
The biggest expense in hosting the marathon is related to road closures, organizer Ryan King said on Friday. He did not have an exact percentage, but noted registration for the event had been down compared to what it would be during an average year.
Some people may have been hesitant to register because of the COVID-19 pandemic, King said. He organizes other races and events and said many have been scrapped due to the virus.
Options are being explored for those who had already registered for the full marathon. King said deferring participation until next year could be an option, as could changing participation to the half marathon or 5K. Refunds could be on the table as well.
King said he hopes for good attendance at the half marathon, 5K and Kids Run on Sept. 26, especially considering the number of other summer events that have already been canceled.
The decision to scrap the full marathon was made with a heavy heart, King said, but could offer an upside for other race participants.
The start time for the half marathon will likely be earlier in the day now, which could mean a cooler run for racers.