Tuesday, June 30th, 2020
Back To The Track
Celina offering 2 July meets
By Colin Foster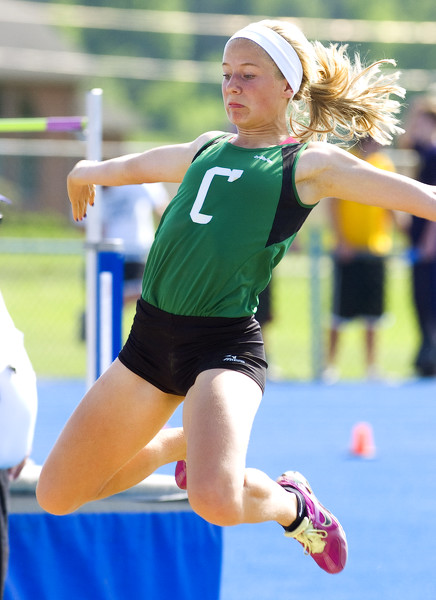 CELINA - Many people missed track and field season this spring.
Perhaps none more so than Celina running coach Dan Otten.
"It was the first time in 44 years that I haven't had a (track) season to coach," Otten said. "For me, it was like finding out what retirement was like.
"I missed going to the college meets," he added. "I missed following our college athletes. I missed not seeing our seniors, who came into the season with some really good goals that they were going to try to achieve. They were really bummed."
Otten's happy to announce that it is now time to get back on the track.
In May, he had hinted at organizing a meet when it was OK from a health and safety standpoint. He has been working with Celina head track coach Eric Wagner to make it happen.
"Right away, I was thinking as soon as we can have a meet, as long as it's before August, I'm going to organize it," Otten said. "I had it in my mind way back in May."
Two meets are officially happening in July.
The Back to the Track Open meets will be held on July 11 and 24 at the Celina Varsity Track - and there's a major emphasis on the word "open."
The meets are being offered for people ages 8 and up. There is no entry fee, but donations for the Celina track and field program and the Ohio State "Steps for Sarcoma" cancer research, a cancer with which Otten was diagnosed, will be accepted.
All events have a 30-competitor limit per gender. Ages 8-10 are limited to two events, ages 11 through middle school have a three-event maximum and high school-and-older can compete in four events. Field events offered at the meet are the shot put, discus (shot and discus sizes will vary depending on the age range), long jump, high jump, pole vault and triple jump. Running events include the 5,000-meter run (there is a 30-minute cutoff), 100/110 hurdles, 100 dash, 1,600, 400, 200 and 300 hurdles, 800, 200 and 3,200.
Running events begin at 8 a.m. on July 11 with field events following at 9 a.m.
A number of former local alums turned college athletes are expected to compete. Included on that list from Celina are Bekah Carr (class of 2015, Eastern Michigan University), Lyndi (Springer) Woods (class of 2003, Bowling Green State University), Michaela Wenning (class of 2014, University of Colorado) and Kyler Bourne (class of 2019, Huntington University), along with former All-WBL distance runner Mitchell Roman. State-qualifying pole vaulter Jessica Break of Coldwater will also compete.
For more information, visit https://www.celinaschools.org/DanOttenSports.aspx. Sign-ups for the first meet begin Wednesday and go through July 9. Sign-ups for the second session kick off on July 13. There is no race day registration.