Monday, August 1st, 2022
Just Desserts
The highest (or hungriest) bidders won pies, cakes and other tasty delights at the Auglaize County Fair
By Leslie Gartrell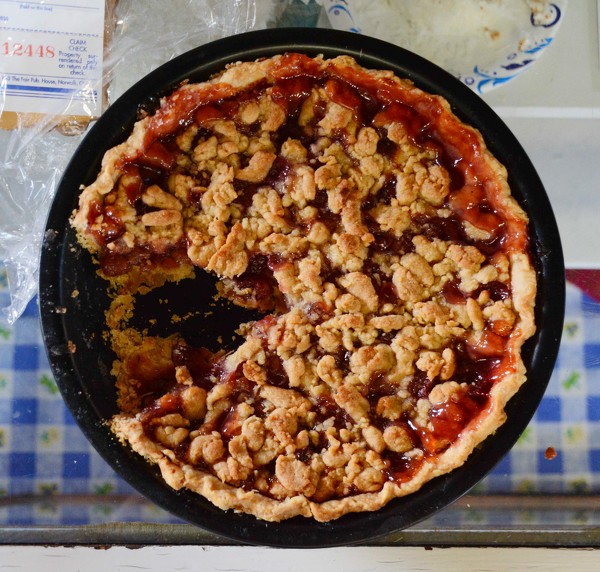 Photo by Leslie Gartrell/The Daily Standard
WAPAKONETA - How much money would you spend on the best chocolate cake in the county?
For one group of bidders at Sunday's best in show cake and pie auction at the Auglaize County Fairgrounds, a blue ribbon chocolate cake is worth $400.
Businesses and families alike competitively bid against each other for the best cookies, pies, cakes, sweet breads and other confectionary delights hobby bakers in Auglaize County had to offer.
Some of the goods auctioned off were relatively low in price, selling for $5-$40 to the highest bidder. A unique ruby grape pie featuring a crumble topping baked by Judy Mowery sold for $35.
Other items were a little pricier, selling for roughly $50-85. Denise Limbert's coconut cake, generously covered in icing and shredded coconut, sold for $85.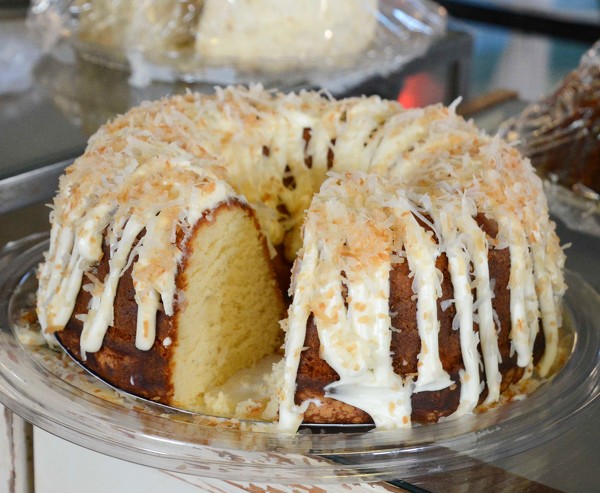 Photo by Leslie Gartrell/The Daily Standard
Some of the most coveted sweets easily sold for $100 or more. A peach pie teeming with the seasonal fruit and blanketed in a creamy whipped topping baked by Edee Marshal sold for $150.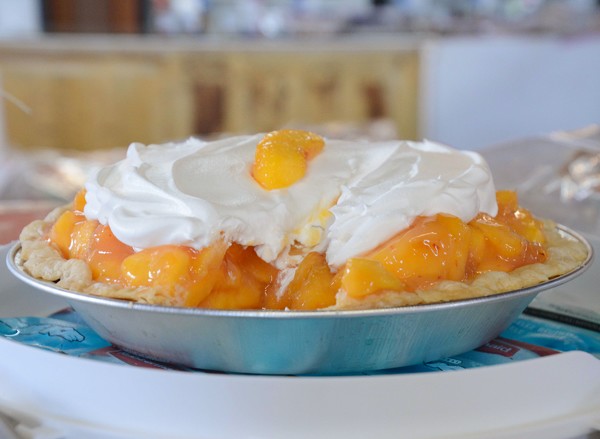 Photo by Leslie Gartrell/The Daily Standard
However, the bidding war for Marilyn Shaw's chocolate cake was by far one of the most competitive - and most expensive - auctions of the night.
The two-tiered chocolate cake, featuring a thick layer of decadent chocolate frosting and decorative piped edge, was sold to a group of four bidders for $400.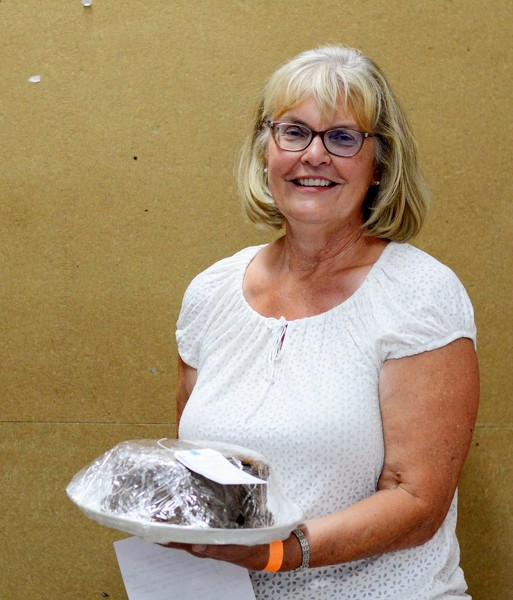 Photo by Leslie Gartrell/The Daily Standard
Shaw, a retired Wapakoenta City Schools teacher, said she's been entering the fair's culinary show for about 10-12 years. The baker said she usually submits family-favorite recipes to the competition each year.
Aside from her $400 cake, Shaw also submitted four other baked goods for this year's show, including a Swedish tea ring that sold for $80.
Making family favorites is a cornerstone of her entries. The Swedish tea ring, for example, is a treat the family enjoys every Christmas. Shaw said she also enters cookies into the competition, as she often bakes them in large batches during harvest to deliver to her family while they work in the fields.
"A lot of times we will purchase (goods at the auction) just because the recipe is new and different," she added.
When asked for tips on how to make best-of-show-worthy confections, Shaw said practice truly does make perfect.
"You have to practice to be successful," she said. "I'm teaching my granddaughters right now, they're doing cake decorating (and) breads. You just have to practice. You find little short cuts, certain tools that work better."
With time and practice also come reliable recipes a baker can keep with them for years to come, Shaw noted.
"You pick up recipes over the years that stick and use them," she said. "Because you can Google stuff and find a million results and it might not be what you expect."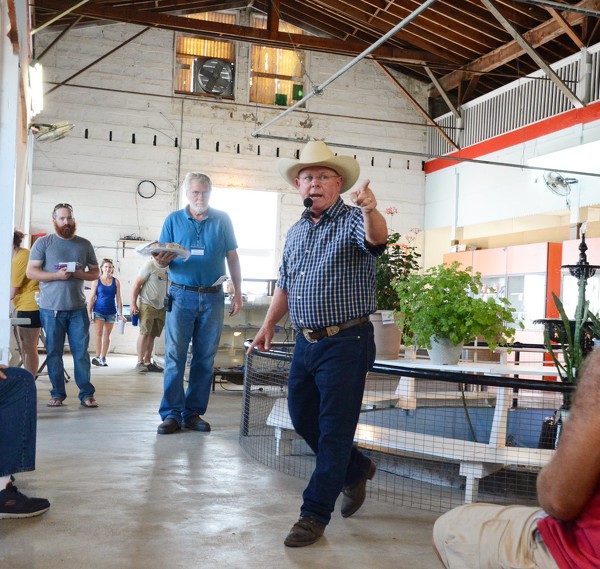 Photo by Leslie Gartrell/The Daily Standard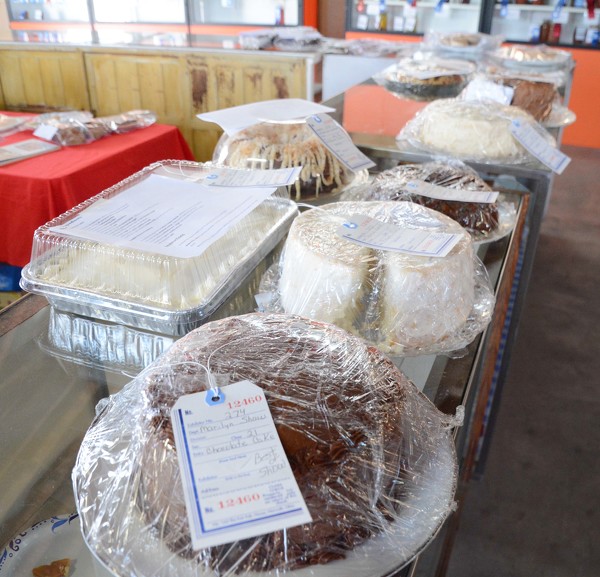 Photo by Leslie Gartrell/The Daily Standard