Tuesday, November 16th, 2010
Tips suggest truck stop robber's ID
By Margie Wuebker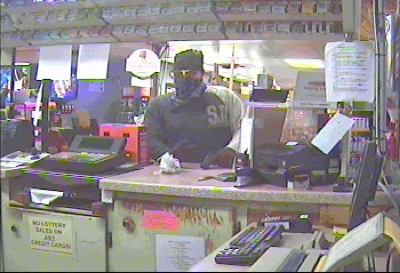 MENDON - The Mercer County Sheriff's Office continues to investigate an armed robbery early Monday morning at the Motor Inn Truck Stop at the intersection of U.S. 127 and U.S. 33.
Chief Deputy Gery Thobe said the sheriff's office continues to receive tips from callers who saw televised excerpts from the establishment's surveillance camera.
"People have called with tips and the names of possible suspects," Thobe said. "We're still doing interviews at this point."
Deputies and Rockford Police officers responded to the Mendon-area business after receiving a 911 call from store personnel at 12:41 a.m.
The gunman, described as being approximately 6 feet tall and weighing 250 to 280 pounds, entered the business and immediately went to the cash register, laid a white plastic bag on the counter and demanded money. The man held a handgun but did not point the weapon at the male clerk or a woman cleaning in the convenience market at the time. No one was injured in the incident.
With bagged money in hand, the man left from a rear door and ran north. Several K-9 units brought to the scene were unable to pick up his trail.
The perpetrator, wearing dark sweatpants and a pullover-type jacket with one white sleeve and the letters "SJC" on the chest, also had a blue and white bandana, sunglasses and a winter "neck-gator" as part of his disguise.
Anyone who saw something suspicious at the business early Monday morning or recognizes the perpetrator should call the sheriff's office at 419-586-7724.