Special Weather Statement issued January 24 at 4:54AM EST by NWS Wilmington
(details ...)
...LIGHT SNOW MAY CAUSE SLICK ROADS TODAY... Light snow will move across the area today, with up to two inches of accumulation possible. Snowfall will create some slick roadways, especially on bridges and overpasses. In addition, the snow may result in a period of low visibility. Motorists should use extra caution.
Weather forecast for the Grand Lake area
Wind direction arrow points in direction wind is
blowing toward. Example: wind is blowing
from southwest to northeast.
| | |
| --- | --- |
| avg high: | 33.0°F |
| avg low: | 19.1°F |
| Sunrise: | 7:53 am |
| Sunset: | 5:47 pm |
| Moonrise: | n/a |
| Moonset: | 11:31 am |
| | |
| --- | --- |
| avg high: | 33.1°F |
| avg low: | 19.2°F |
| Sunrise: | 7:53 am |
| Sunset: | 5:48 pm |
| Moonrise: | 12:53 am |
| Moonset: | 11:58 am |
| Third Quarter Moon: | 8:41 am |
| | |
| --- | --- |
| avg high: | 33.2°F |
| avg low: | 19.2°F |
| Sunrise: | 7:52 am |
| Sunset: | 5:49 pm |
| Moonrise: | 2:05 am |
| Moonset: | 12:28 pm |
| | |
| --- | --- |
| avg high: | 33.3°F |
| avg low: | 19.3°F |
| Sunrise: | 7:51 am |
| Sunset: | 5:50 pm |
| Moonrise: | 3:20 am |
| Moonset: | 1:06 pm |
| | |
| --- | --- |
| avg high: | 33.5°F |
| avg low: | 19.4°F |
| Sunrise: | 7:50 am |
| Sunset: | 5:52 pm |
| Moonrise: | 4:35 am |
| Moonset: | 1:53 pm |
| | |
| --- | --- |
| avg high: | 33.6°F |
| avg low: | 19.4°F |
| Sunrise: | 7:49 am |
| Sunset: | 5:53 pm |
| Moonrise: | 5:48 am |
| Moonset: | 2:50 pm |
Indianapolis Radar
6:24 am, Jan 24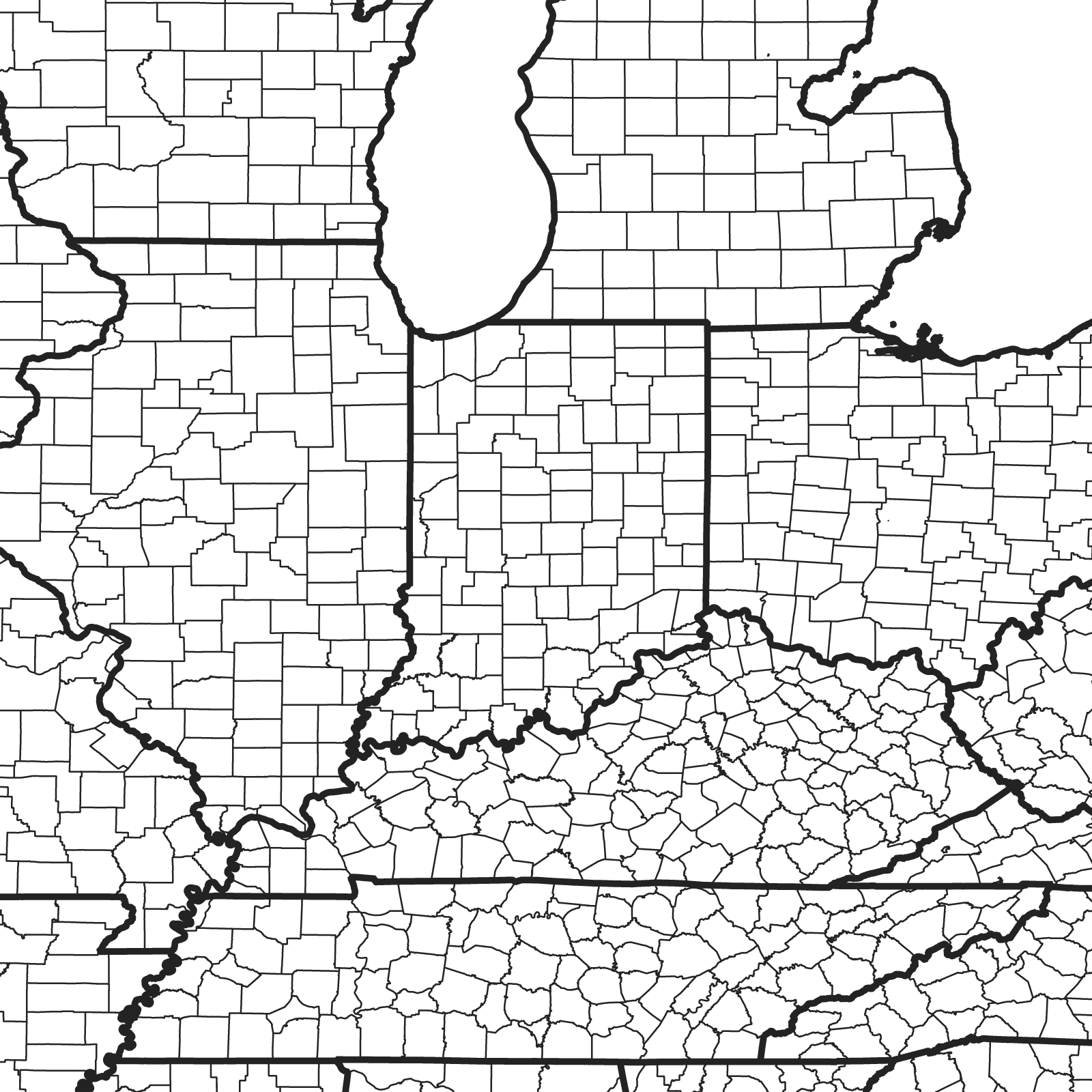 Source:
National Weather Service
Copyright © 2022 Standard Printing Co. All Rights Reserved