Thursday, May 5th, 2011 Stories in The Daily Standard
Online Local News Stories
ST. MARYS - Relearning to write, tie his shoes and button his shirt is the new normal for a local soldier injured fighting terrorism in Afghanistan. Sgt. Brian Bradley, 29, who is returning to his hometown of St. Marys this wee . . .
As the gate in the Trautman Field outfield fence swung open and Mike Schumm marched his Parkway baseball team through the grass toward an overwhelming sea of fans in the bleachers, his nerves were working in overdrive. It was . . .
ST. MARYS - Mercer County Common Pleas Court ruled in favor of the St. Marys Police Department after the city pursued a lawsuit for frivolous litigation. The court ruled that Charles Black of Rockford must pay all attorney fees . . .
GRAND LAKE - Two pairs of eagles on Grand Lake have hatched young. The eaglets hatched a few days apart about April 9 or 10, said Jill Bowers, a volunteer eagle watcher for the Ohio Division of Wildlife. "I think there's prob . . .
Print Edition Only News Stories
• Vaccine dilemma becomes real pain
• Serving up some Harvey Girl history
• Mercer health board fills fiscal position
• Parking time an issue for some businesses
• Plans need to get rolling for new skateboard park
• McGowan wins Republican primary
• Hospital gets state, national recognition
• School levy passes
• Council considers pet waste ordinance
• Turkish drummer focus of African Cultural Week
• Cavs edge Rangers by one in final at-bat
• Redskins score 20 in blowout of Indians
• Blue Jays slip past Cardinals by one run

Photo Albums
Saturday, December 2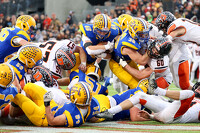 Saturday, December 2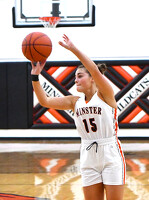 Friday, December 1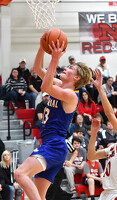 Friday, December 1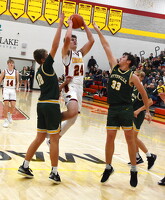 Online Video
Friday, September 8