Thursday, February 2nd, 2012
Makings of a solid workforce
Manufacturing key factor in area's stable economy
By Amy Kronenberger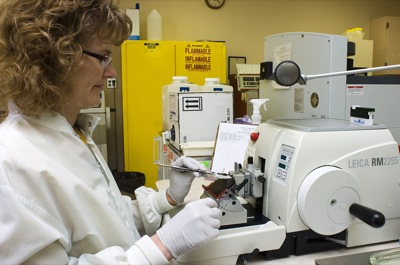 Bringing manufacturing back to Ohio is one of Gov. John Kasich's top priorities this year.
Maybe he should take a look at Mercer and Auglaize counties.
Eight of the top 10 employers in both counties are from the manufacturing sector. And both counties have consistently had some of the lowest unemployment rates in the state. Mercer County had the lowest rate in 9 of 12 months last year.
"We still have the ability to create wealth instead of transferring it. We still grow something; we still make something," Mercer County Economic Development Director Jared Ebbing said.
Strong businesses bring prosperous communities and wealth production, he added.
No one company has moved in or made massive hirings, but many local companies are doing well, Ebbing said.
He attributes "the constant, steady, stable growth of existing companies who are looking for good people" to hire as the reason for the low unemployment.
Crown Equipment Corp. in New Bremen has about 2,150 employees in Auglaize County, making it the county's top employer. The lift truck maker also employs 650 people at its Celina plant, making it the second highest employer in Mercer County.
"We've seen a significant increase in production over the 2009 levels," Randy Niekamp, vice president of human resources at Crown, said. "We've been hiring for a year and a half, and our (production) schedules have gone up and stayed up."
The Minster Machine company is the third largest employer in Auglaize with about 550 employees. It manufactures industrial stamping presses and conducts business around the world, including recently opening a service facility in China.
Cooper Farms, the largest employer in Mercer County, has 773 people on its payroll with 603 employees in St. Henry and 170 in Fort Recovery.
"Cooper Farms has been fortunate to see a steady increase in our staffing numbers over the past five years," Jack Staugler, director of human resources, said. "The recent increase in the consumption of turkey burgers has allowed us to expand in that area, and we're always looking for ways we can provide our customers and consumers with what they want."
Staugler said the business has added another burger line, which will increase staffing by 12-15 people this spring.
At a recent Associated Press forum, Kasich said he was concerned about people giving up on manufacturing and not receiving the proper training.
Ebbing pointed out the Grand Lake area is working to make sure local residents have the skills needed.
"If we do, we'll maintain strong production," he said. "If we don't, the companies will leave the area. Our biggest challenge is to ... make sure all the companies have the skilled workers to fill the positions as they continue to grow."
To develop a prepared manufacturing workforce, several schools and companies have formed a coalition to look at training. Educators at Tri Star Career Compact, Wright State University-Lake Campus, Rhodes State, Upper Valley Joint Vocational School and Apollo JVS are working with the West Central Ohio Manufacturing Consortium.
Julie Miller, director of the Business Enterprise Center at the Lake Campus, said the university works with students through local internships and co-ops to help them find local jobs after graduation.
The university also is working to offer more programs specific to area businesses. New programs include a four-year mechanical engineering degree and an agri-science and business degree.
The Tri Star program teaches area high school students manufacturing-specific skills such as welding, precision machining, engineering tech and electronics. It also teaches skills in the healthcare field.
Part of Kasich's plan for strengthening manufacturing includes working with community colleges to shift their focus to adequate job training.
"Community colleges' number one deal is to get people trained (for the job)," he said. "That should be their number one focus ... They're not doing a very good job training workers."
Kasich said the state would not offer a large funding initiative but instead called on community colleges to "husband their resources and focus.
I'm all for community colleges; they just need to step it up," he added. "We don't have a money tree here ... We should all work together. Community colleges all have the opportunity to be all-stars."
A solid manufacturing presence is the key to a strong middle class, Kasich added.
St. Marys Interim Safety Service Director Craig Moeller also stressed the importance of a strong manufacturing presence. Four of the top six employers in Auglaize County call St. Marys home.
"Obviously, there's a big impact on the city," Moeller said. "If we didn't have that manufacturing base, we wouldn't have the tax base we have. Strong businesses are always very important to the economy of a municipality."
In addition to the top employers, Ebbing said smaller area companies should be noted.
"I'd say all the other businesses across this county - sometimes forgotten or not even known - are also what makes this region tick," he said. "All of this business activity is usually under the radar ... but it does show our region's strength. We have a nice diversification in the manufacturing sector."

Top employers:
Auglaize County
1. Crown Equipment Corp., lift truck maker, 2,150 employees
2. Grand Lake Health System, hospital, 686 employees
3. Minster Machine, maker of industrial presses, 550 employees
4. Setex, automotive seat manufacturer, 450 employees
5. AAP, maker of aluminum cast wheels, 445 employees

Mercer County
1. Cooper Farms, food processor, 773 employees
2. Crown Equipment Corp., lift truck maker, 650 employees
3. Mercer Health, hospital, 479 employees
4. CAPT, automotive supplier, 430 employees
5. Reynolds & Reynolds, printing and forms, 405 employees