Wednesday, March 28th, 2012 Stories in The Daily Standard
Online Local News Stories
CELINA - City residents responded to a call for feedback on a possible school construction project. Approximately 75 residents attended a community meeting Tuesday evening to learn about building options for Celina City Schools . . .
CARTHAGENA - Plans are moving forward for a company that wants to set up an $11 million business to make organic fertilizer from local manure. AG Conversions Ohio, LLC, is among 12 pro-jects approved by the state this week for . . .
NEW KNOXVILLE - A bomb threat scribbled on a bathroom wall led to an evacuation Tuesday afternoon of students and staff at New Knoxville Local School. Two dogs with the Lima-Allen County Bomb Disposal Unit searched the school a . . .
Print Edition Only News Stories
• 'Vicious' dogs debated
• Village may need to change dog ordinance
• County sued by local recycling business
• Focus put on new performance system
• Students win top honors in duck stamp contest
• New agency offers home services to senior citizens
• Staying in style for 40 years
• Flyers' miscues vault Bulldogs to easy win
• Walls' two-run home run helps Parkway rally past St. Marys
• Wildcats well armed again
• Inexperience a concern for Bulldogs this season
• Celina should be a contender in the WBL
• Coldwater striving to get back to elite level
• Cavaliers hope to be contenders in MAC
• Continued improvement the goal for Indians
• Osterholt is optimistic despite low numbers
• Depth will be an asset for improving Flyers
• Marion's underclassmen must develop quickly
• Minster aiming to repeat as D-IV state champs
• Robinson feels Minster can contend in MAC
• Cox hoping it's a retooling year, not rebuilding
• Griesdorn impressed with work ethic, attitudes
• Veteran squad returns for Parkway's Schumm
• New pitchers, catcher must step up for Panthers
• St. Henry welcomes back wealth of experience
• Veteran defense will be key for young pitchers
• Pitching the big question mark for 'Riders
• St. Marys focused on consistent improvement
• Bulldogs will be contenders in the WBL
• Distance runners will lead the way for Cavs
• Low numbers is a concern for Indians
• Strong work ethic has been key for Flyers
• Another successful season ahead for Minster
• Cardinals will build around returning leaders
• Distance crews to lead Panthers
• Redskins will be led by distance runners
• Roughriders are pushing for top half of WBL
• Bulldogs will be led by three singles players
• Newlove, Brooks will lead the way for 'Riders

Photo Albums
Saturday, September 26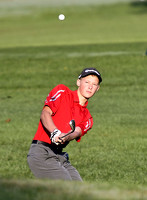 Saturday, September 26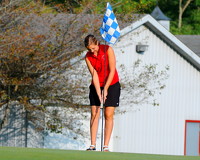 Friday, September 25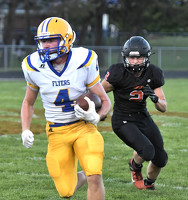 Friday, September 25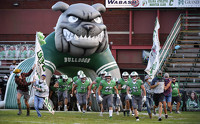 Online Video
Friday, May 1