Wednesday, August 8th, 2012
Regatta to morph into music festival
By William Kincaid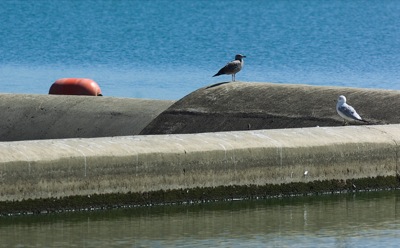 CELINA - Governor's Cup Regatta organizers have unveiled plan B - a nine-hour music festival - for the regatta that was canceled a few weeks ago due to low water levels in Grand Lake.
"We just want to try to keep interest and attention on the race itself," regatta spokesman Allen Baskett said this morning, pointing out all funds from the event will help finance next year's hydroplane races.
Local bands Erastus, MoBlues and Country Mile will play between 3 p.m. and midnight Aug. 25 at Lakeshore Park.
"The event will feature music from three great bands as well as good food, beverages and fun games and contests," a press release says. "Hydroplane race boats will be on display during the event."
Admission to the Governor's Cup Musicfest is free; attendees are asked to bring lawn chairs but no pets or coolers.
Regatta chairmen Myron Buxton and Scott Anderson said the organization wanted to channel its energies into saying thanks to race fans, local sponsors and boat race teams with the music festival.
This year's boat races were scheduled for Aug. 25 and 26, with organizers announcing the cancellation in late July. The lake currently is 12 inches below normal pool.
"We could not, in good conscience, conduct our race in waters that have the potential to leave a racer trapped in his boat with no way out if it were to flip, land upside down and need deeper water to accommodate their capsule," race organizers said in a press release.
Last summer Celina hosted the 2011 APBA Inboard Hydroplane World Championship, which drew thousands of spectators and 53 boats competing in various classes.
This is the second time in recent years that a music festival will be held in place of the race. The race was canceled in 2010 because of toxic blue-green algae blooms in the lake. Funds from that music event, Save the Lake Musicfest, were donated to the Lake Restoration Initiative, a nonprofit group raising money to fund cures for the lake.