Monday, September 9th, 2013
Couple dies in crash
Other driver in head-on accident treated and released
By Shelley Grieshop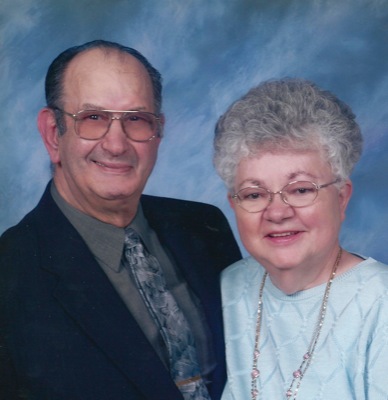 ST. MARYS - A Fort Recovery couple died after their van traveled head-on into an SUV on state Route 29 in Auglaize County on Friday afternoon.
Virginia D. "Ginny" Braun, 72, and Linus U. "Brownie" Braun, 77, were pronounced dead at Miami Valley Hospital, Dayton, within several hours of the 1:01 p.m. crash.
The couple was taken to Joint Township District Memorial Hospital, St. Marys and then transported by CareFlight helicopter to the Dayton hospital.
The driver of the 2011 Honda Pilot, Judy Zink, 58, of St. Marys, was taken by squad to Joint Township hospital, where she was treated and released for minor injuries.
The report from the Wapakoneta post of the Ohio State Highway Patrol said Linus Braun was driving a 2006 Dodge Caravan southeast on state Route 29, west of Washington Pike, when the vehicle traveled left of center and struck the northwest-bound SUV head-on. Both vehicles sustained heavy disabling damage. Troopers suspect Linus Braun's eyesight may have been impaired due to the glare of the sun. The crash, which remains under investigation, marks the sixth and seventh traffic fatalities in Auglaize County this year.
Sgt. Kristina Bennett of the local OSHP said troopers believe Zink's injuries "were greatly reduced" by wearing a seat belt. The Brauns were not wearing seat belts, she said.
"In this accident it is very clearly illustrated that wearing a seat belt made a difference," she said, explaining that passengers in both vehicles sustained approximately the same impact.
The Brauns reportedly were heading home following a doctor's appointment in St. Marys when the accident occurred.
The couple's sister-in-law, Judie Braun of Celina, described Linus Braun as very outgoing and his wife as somewhat shy.
"Linus did woodworking and other hobbies and liked to share with family and friends," she said. "Ginny was more quiet. She lived for those granddaughters."
Linus Braun retired from J&M Manufacturing in Fort Recovery and worked as a part-time custodian of the Fort Recovery Carwash. Virginia Braun was a homemaker, Judie Braun said.
The couple is survived by a son and three granddaughters. Two daughters are deceased, including one who was killed in a traffic accident in 2009.
The couple's obituary appears in today's edition.