Thursday, September 3rd, 2015
Celina-Mercer chamber moving closer to lake
By Claire Giesige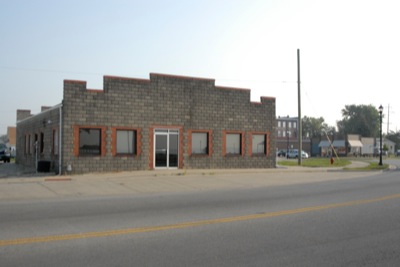 CELINA - The Celina-Mercer County Chamber of Commerce is moving its office closer to the action on Grand Lake.
"With all the activities down at the lakefront - and that will be coming to the lakefront - it's a good move for us," chamber director Pam Buschur said.
The group in September will move from 226 N. Main St., Celina, to 121 E. Logan St.
"The liquor store will be to the west of us and Hazelnut Coffee to the east," Buschur said. "Some people may know it as the old Baker Electric building."
The building was recently renovated and turned into office space by Jeff Link of Zuma Automotive, Buschur said. The chamber will rent the space.
The move begins Sept. 11. If all goes according to plan, the new office will open Sept. 14, she said.
"We were looking at other opportunities and when we went in and looked at it, we thought it would work for us," Buschur said. "We wanted to stay on Main Street but there just wasn't a good fit for us there."
Buschur be-
lieves the weekend move will cause minimal disruption to chamber business. The chamber's phone number will remain the same and signs in the Main Street building's window will notify visitors of the move.
An open house is planned for the new site after the move is complete but a date has not been set.
Frontier Communications Corp., the owner of the Main Street building, will use the chamber's current space for offices and storage after the move, Buschur said.