Wednesday, May 31st, 2017 Stories in The Daily Standard
Online Local News Stories
CELINA - A St. Marys couple representing Rotary District 6600 earlier this year braved Mongolia's freezing temperatures and rugged terrain ahead of a proposed major humanitarian project. Gary Newton, the past district governor, . . .
Print Edition Only News Stories
• Minster street projects planned
• Mendon OKs plans to improve holiday event
• Cooper buys Fort property
• Wildcats ready to face Red Knights
• Minster's Schmiesing no stranger to state level
• Grand Lake area tourism rolls along
• Coldwater K of C picnic marks 50 years
• It's always a sweet time at Pomona Grange Strawberry festival
• LIA to host annual summer kickoff
• Taste of the Town set in Coldwater
• Are you ready for some mud volleyball?
• Chickasaw picnic offers variety of food, music
• Fort jubilee to start a day earlier
• Sand volleyball new at Zuma Days
• Lots of race action at Eldora
• Go-karts to rev up Rockford
• Grand Lake Mariners to open 28th season
• Music lined up for Holy Rosary festival
• Country Fest loaded with lots of activities
• St. Henry Community Picnic to rock this year
• Celina's Freedom Days back with a bang
• Taste of Celina to serve local cuisine
• IC Parish Festival a mainstay in Celina
• New Bremen Fireman's Picnic full of tradition
• Fort tractor pulls get town revved up
• Lake fest theme: Friends and Family
• Swiss Days to celebrate Berne's heritage
• Grand Lake Marathon course altered
• Runners set to take on Mercer Health 5K Challenge
• Auglaize County Fair has new events
• Movie night back at Coldwater picnic
• Lots to discover at U.S. 127 Yard Sale
• Chatt Farmer's Picnic ready to get rollin'
• Summerfest full of food, music and fun
• Mercer County Fair marking 165 years
• MDA tourney draws scores of softball teams
• Bremenfest parade among main events
• Waynestock offers top Christian music
• Durbin Bean Bake boasts 119-year tradition
• St. Joe fest chock-full of country fun
• Maria Stein Shrine festival planned on St. Johns Road
• New Bremen Pumpkinfest ushers in fall
• Roll out the barrel for Oktoberfest
• Celina summer concerts to offer variety
• Fort group plans concerts
• Summer music set in New Bremen
• Eagles tribute band among concerts in Minster
• St. Henry concerts offer wide variety of music
• Sites to visit
• Many places to stay in the area
• Golf Guide

Photo Albums
Saturday, September 30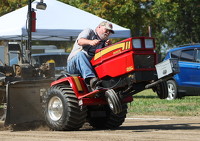 Friday, September 29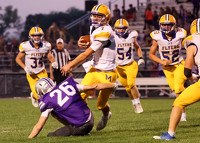 Friday, September 29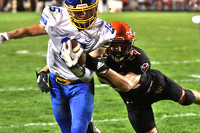 Friday, September 29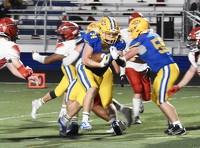 Online Video
Friday, September 8