Tuesday, March 6th, 2018
School threats on rise locally, across nation
By Tom Stankard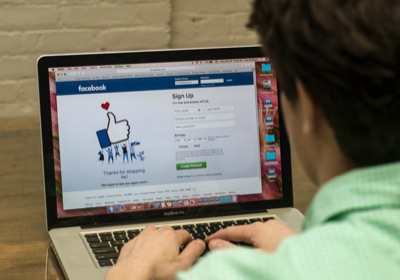 Schools in Celina and throughout the country have been reporting an increase in the number of threats and incidents since the Feb. 14 mass shooting at Marjory Stoneman Douglas High School in Parkland, Florida.
Since that day, 627 incidents and threats have been reported, impacting 490 schools across the U.S., according to Ohio-based Educator's School Safety Network.
Locally, four Celina City Schools students were disciplined in February for making threats either on social media or via text message.
In some incidences, including those in Celina, the students claimed to be joking, but authorities say they are unable to distinguish which incidents are pranks and which are real and must treat every one as though it were serious.
As part of school policy, district superintendent Ken Schmiesing said the parents of the students involved were notified and law enforcement officers were brought in to talk to the students, who could face charges.
Mercer County Prosecutor Matt Fox had previously said these charges include but are not limited to inciting violence, telecommunications harassment and inducing panic.
Schmiesing said he thought district officials had handled the situations very well.
"We got positive feedback both from the staff and from the community that they were pleased that we dealt with it severely," he said.
During conversations with the parents of those involved, Schmiesing said they couldn't believe their children had done this.
He advised parents to "sit down and have a conversation about what's appropriate and what's not appropriate and what's funny and not funny" and to "learn to take another person's point of view on the situation."
Unlike studying for a driver's license, people have no learning process when using social media, Schmiesing noted, adding this is why students might think it's funny to post threatening messages.
Mercer County Sheriff Jeff Grey said he believes that students who feel left out or are bullied are most likely to make school threats.
Both Grey and Auglaize County Sheriff Al Solomon said these threats are no laughing matter.
"The answer can't be, 'I was just joking,' " Solomon said. "Kids need to understand social media is not a fantasy world and there's serious consequences. They have to be careful with what they're saying online."
The students who reported the threats to the district were praised, but Schmiesing said more students saw the threats and didn't say anything.
Area officials agreed that everyone always should report any suspicious behavior or comments.
Celina Middle School Guidance Counselor Amy Spriggs said she told students about her frustrations stemming from the incidents and that she expects them to do better.
"I expect them to do what's right and when they see something to say something so we can help them make a better choice," she said. "This day and age we have to take this kind of thing seriously. Plus we need to make sure we're helping that person."