Wednesday, July 11th, 2018
Counterfeit bills circulated
By Sydney Albert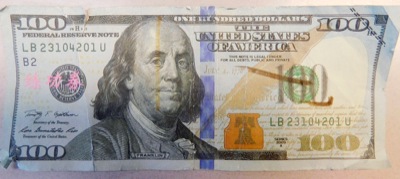 CELINA - Police Chief Tom Wale is advising locals to be on the lookout for counterfeit money that has been circulating in the area.
The Celina Police Department has been receiving reports of the counterfeit money over the past few weeks with denominations ranging from $5 to $100 bills, according to a news release.
Some of the bills may look real upon first glance, but the texture will feel like copier paper and security features on regular bills such as the embedded ribbon and 3-D images are not on the fakes. Additionally, some of the money has Asian lettering or wording saying it is movie prop money, the release stated.
In the release, Wale asked local people to scrutinize all paper money they receive and use security markers if they are available. No arrests have been made, and the investigation is pending.