Friday, February 8th, 2019
Whiskers are sprouting for local club's Love is in the Hair fake beard contest
By Tom Stankard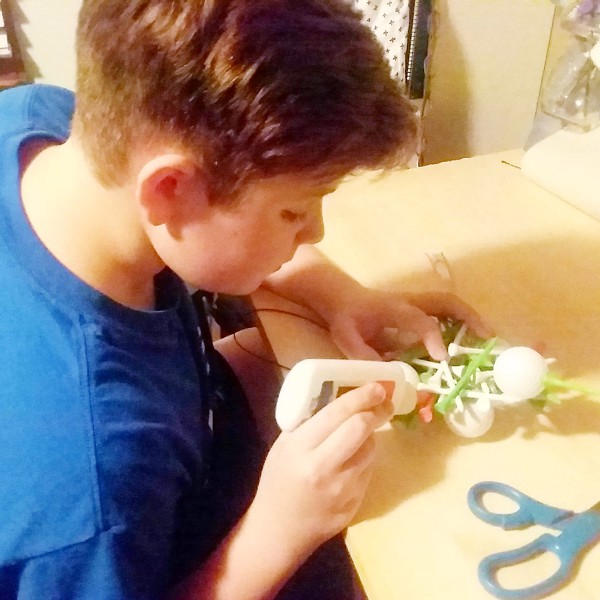 CELINA - People might see a bearded lady in town, but she's not with the circus.
Women are invited to make realistic and creative beards and compete in the Love is in the Hair beard competition on Feb. 16 at Brew Nation in downtown Celina. This event is the third annual beard competition hosted by the Mercer County Facial Hair Club.
Beard aficionados from across the state and Midwest will visit the area to compete in several hirsute categories, including ladies creative and realistic, chops, full-beard freestyle, partial beard, natural mustache, styled mustache, full beard and styled mustache, whaler and best in show.
"We have had some great beards that have graced us with their presence over the past three years," club president Ethan Westgerdes said.
Contestants will be judged by a panel of beard experts, he said. Competing in the female creative category, Celina resident and club member Christi McNaughton said "you can make your beard out of anything you can imagine as long as it can attach to your face without being held up by your hands."
She has competed locally every year and across the country several times, letting her imagination run wild to make the most creative beard she can imagine.
The first beard she put together was made of tarot cards, and she dressed up as a fortune teller.
"I used a hot glue gun to glue the cards together and used elastic to hang it around my head," she explained. "I could pull in the middle of it and it had a crystal ball inside. I won first place."
McNaughton called another of her creations "the bearded hero" and made it out of Army men. She also put together one for which she earned third place that looked like a prison cell, complete with toilet shot glasses.
Her artistic abilities have made her one of the club's best competitors, her husband and fellow club member, Rich McNaughton, pointed out.
Christi McNaughton hasn't decided yet how to create this year's entry.
"I have folded paper to make a bouquet, but I'm not 100 percent sure if that's what I'll end up doing," she said.
Friend and club member Kristen Kerns, Celina, who also has competed multiple times, plans to make a beard out of beef jerky.
"(Jerky) is easy to work with because it's flimsy, and I can bend it," she said. "I hope it turns out how I'm imagining it."
Kerns has also crafted a realistic beard and placed first in a Cincinnati contest.
"I bought a hair extension and then glued it onto my face. I had my hair down so it looked like it was all one piece," she said.
Having the event at Brew Nation is nice because it allows Kerns' two sons to compete, she said.
Kids were able to compete locally for the first time last year in a 15 and under category, Westgerdes said. Usually, the contests are held at venues for people at least 21 years old, requiring kids to stay home.
Ian, 11, used a hot glue gun last year to make a beard out of golf balls and tees. He placed third. He doesn't know what he'll use for this year's beard.
His brother, Logan, 10, was going to compete last year but got sick.
"I plan to compete as long as I don't get sick again," he said, adding he plans to use the beard he made out of Nerf darts last year.
Westgerdes said the weirdest collection of people from all walks of life get together to raise money for a good cause during facial hair competitions.
Cost to attend the event is $15. People can enter the competition at the door, but people don't need to compete to be able to attend, Westgerdes noted.
All proceeds will benefit the Cancer Association of Mercer County. About $4,000 was raised the first year, and the competition racked up close to $6,500 in 2018, Westgerdes said.
Lake Rate Brewing inside of Brew Nation will offer special beers for the fundraiser, brewmaster Jacob Poeppelman said. A dollar from every pint sold we be donated to the cause.
Raising money for charity is what the the club has been all about since it began in six years ago, McNaughton said. In addition to the beard competition, the club also hosts a fundraiser to raise money for bikes, which they donate to CALL Food Pantry for families in need. Last year, more than 100 bikes were given away.
"We're still growing in the community's eyes," Westgerdes said. "If you come to the event, you will never meet a more supportive group. (It) doesn't matter where you come from as long as you have an open mind and want to give back."