Monday, August 8th, 2022
Auglaize County Fair offered something for everybody
By Sandy Rose Schwieterman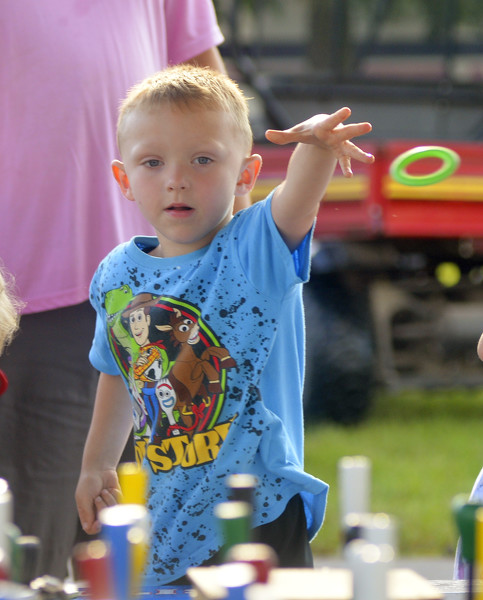 Photo by Paige Sutter/The Daily Standard
WAPAKONETA - Auglaize County Fair manager Ed Doenges said the 170th celebration of the event offered a lot more entertainment this year.
It may have looked like attendance was down a little this year, Doenges said, but he attributed the appearance of thinner crowds to the fact that the fair was spread out over a larger area.

Final attendance counts are expected in the next couple of days. "Because of the way the new on-line ticketing system tabulates figures, it will take a little time to get final figures," Doenges said.
Doenges called the online ticket system a success. "People could buy their own tickets over the internet at home, rather than stand in line." If anyone had trouble figuring out the system, his staff was there to help, he said.
"Since this (ticket system) was new to everyone, sometimes people would come down to our office before the fair, and we would help them work through it to get their tickets," Doenges said.
"Of course, people will always be able to purchase tickets at the gate," he said, "and also new this year, we could take credit cards at the gate as well as cash payments."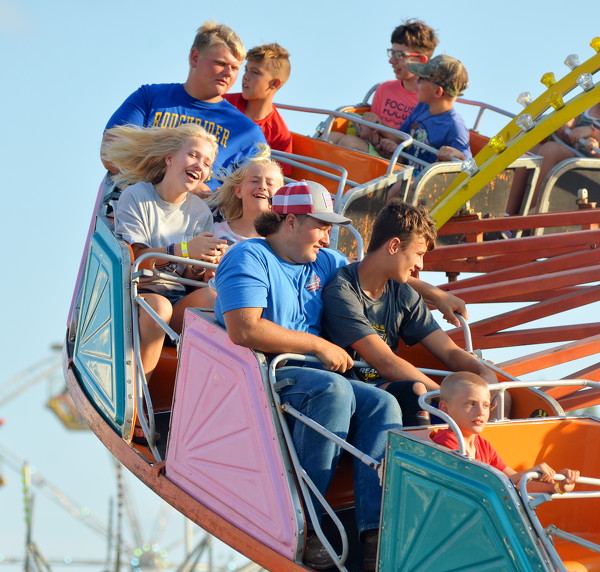 Photo by Paige Sutter/The Daily Standard
As for the attractions he enjoyed most, Doenges said his hands-down favorite was the new-to-the-fair Flying Cortes Trapeze Spectacular. "Their act was phenomenal. You just don't see those kinds of acrobatics everyday."

There were old favorites, too, including the puppet Granpa Cratchet. Together with his operator, Sam Bowman, Granpa Cratchet is a forty-year fair veteran, Doenges said.
He said Magic with Eli entertained adults and children and he admitted the tricks had him puzzled. "I know there's no magic involved, but it was hard to figure out how he did some of those tricks," Doenges said.
Doenges said he was happy to see that they finished the Lucas Oil Tractor Pull Saturday night, since the event was rained out last year. Other grandstand events, including the cheerleading competition, Koi drag racing, a demolition derby and harness racing saw good crowds.
He admitted they were watching whether the Bull Riding Rodeo on Friday would still be popular after appearing at the fair for several years. "But considering the attendance we saw that night, we probably will bring back the rodeo next year," Doenges said.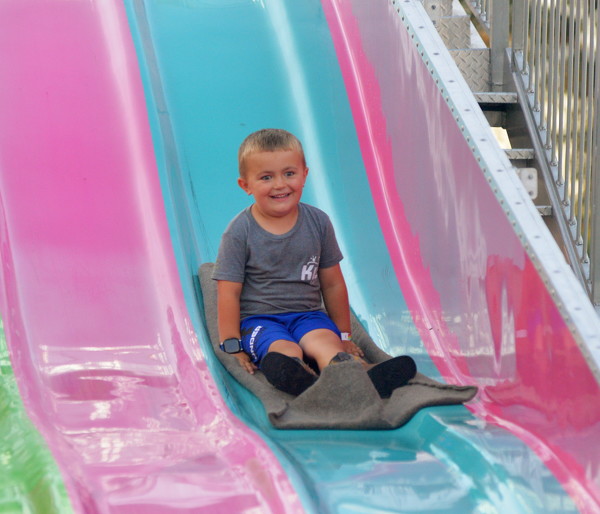 Photo by Paige Sutter/The Daily Standard
Another fair feature likely to return next year is the Kids Day on Tuesday, sponsored by Danone North America, the YMCA and Alan Davis Insurance. Doenges said the yard games, arts and crafts, face painting, prizes, magician and Dannon yogurt drew a large crowd.
"The Kids Day just seems to get bigger every year," he said.

Also back again was the Auglaize County Kiddie Tractor Pull, sponsored by Lazy K Farms, with kids 3 to 10 able to compete for prizes.
Doenges said the new ride concession - Chicketti Family Amusements - brought to the fair a large Ferris wheel and a merry-go-round. "You just don't see that much at festivals and fairs anymore," he said.
Doenges said the Auglaize County Fair was a great success. "With a strong economy and support from the community, myself and the fair board are very satisfied with how the fair went," he said. "We will be back next year to do it again."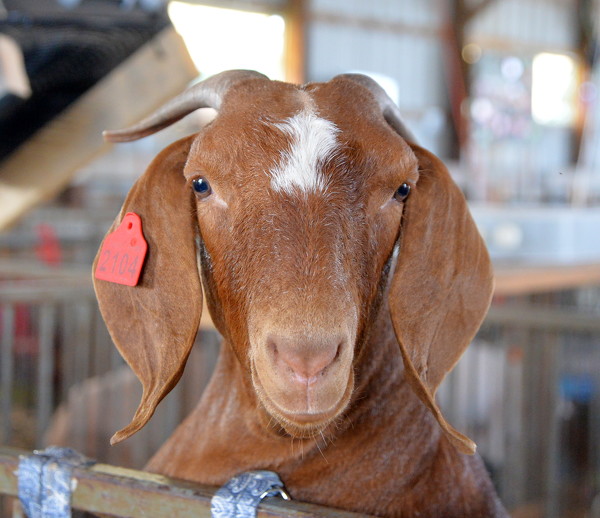 Photo by Paige Sutter/The Daily Standard