Wednesday, September 28th, 2022
FEDS RAID AT DAWN
Details are sketchy on Homeland Security raid
By William Kincaid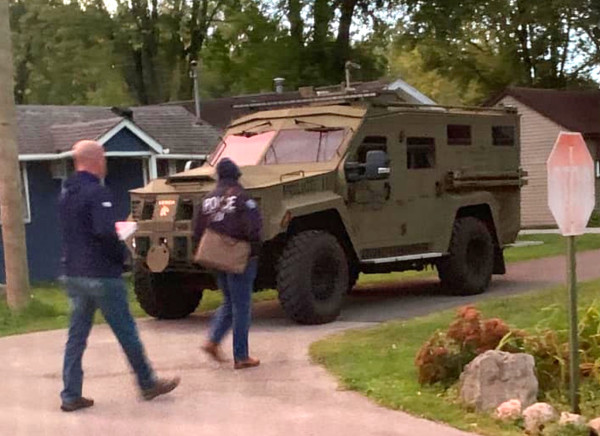 CELINA - The U.S. Department of Homeland Security alongside other law enforcement agencies conducted an operation in Behm's Landing on the south side of Grand Lake on Tuesday morning, according to multiple sources.
Mercer County Sheriff Jeff Grey on Tuesday afternoon said his office assisted Homeland Security earlier in the day. He declined to offer any specific details about the investigation.
James Covington, a public affairs officer with Department of Homeland Security, said Homeland Security Investigations (HSI) did not wish to comment, directing all questions to the U.S. Attorney's Office for the Northern District of Ohio.
A call and email to a public affairs officer with the attorney's office went unreturned by press time.
However, a video posted on social media Tuesday purportedly shows footage of authorities in SUVs with red-and-blue flashing lights boxing in a vehicle arriving at a residence on Wilson Drive at roughly 7:05 a.m. They then appear to make an arrest.
"Police! Show me your hands! Do it now! Don't move!" one officer shouts. "Put the car in park! Turn it off!"
"Get your hands up, all the way up!" another officer yells.
The resident who took the video recording shared further details of the event but wished to remain anonymous.
She said she woke up and was drinking a cup of coffee when she heard someone yell outside and a car go by at about 6:35 a.m. The neighborhood is normally quiet, she said.
"I look out and there's this big SUV and it had police lights in the back and I'm like, 'What in the world is going on?' So they went down to this one house and there was a bunch of them out there - all in tactical uniforms," she said.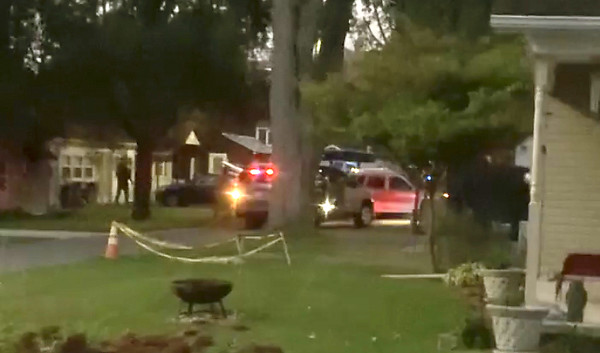 She said she doesn't personally know the man that lives at the house but from sitting in her screened-in porch in the mornings said he typically comes home at about 7 a.m.
"They all got back in their vehicles and pulled like to the ends of the road and turned their lights out, kind of hiding," she recalled. "Sure enough, he came in at 7 and that's when I started recording. He had just pulled in and, yeah, they had him."
A group of officials conducting the operation included those with HSI and U.S. Immigration and Customs Enforcement and Customs Enforcement, she said.
She also noted the presence of an armored vehicle and a helicopter that flew over the area for about an hour.
"A Homeland Security gentleman did come up and talk to me and my neighbor and said'I just want to let you know there's no danger. Nobody's injured. Nobody's hurt.' It's somebody they've been investigating for a while and he had just moved there in August or something," she said.
Most people in Behm's Landing own their dwellings but lease the land and must undergo a background check, she added.