Friday, May 26th, 2023 Stories in The Daily Standard
Online Local News Stories
COLDWATER - The Sound Waves Chorus has been keeping alive the barbershop musical tradition in the Grand Lake area for three decades, harmonizing their sign . . .
BLUFFTON - Whenever Wapakoneta threatened, St. Marys found a way to beat it back.
Brayden Sullivan got great defense from himself and his teammates and the Roughriders managed two runs . . .
Print Edition Only News Stories
• Cavaliers walk their way past the Titans
• Riders, Cavs open regionals
• Tourism continues to thrive
• K of C Picnic adds kids' activity
• Coldwater to showcase good eats
• Poultry Days famous for dinners
• Burkettsville adds touch-a-truck
• Chickasaw plans pickleball events
• New events set at Fort Jubilee
• Eldora Speedway marking 70 years
• Children's tent proves popular at Zuma Days
• Rockford to host family fun fest
• Country Fest to fly high this year
• St. Henry picnic gears up for fun
• New Knoxville fest benefits park
• Tasty evening planned in Celina
• Volunteers prep for IC festival
• Half-marathon stays with route
• Chatt Farmer's Picnic 'like a holiday'
• Festival honors Berne's heritage
• Pageant kicks off lake festival
• Fans to feel roar at Fort tractor pull
• Fireman's Picnic longtime fixture in New Bremen
• Auglaize County has 'family fair'
• Coldwater picnic to raffle bikes
• Wapak festival honors Armstrong
• 127 Yard Sale lures bargain hunters
• Mercer County Fair adds concert
• SummerFest celebrates 40 years
• Coldwater tournament raises funds
• Bremenfest parade hits highway
• 5K series challenges area runners
• Stars turn out for Win on Wabash
• Bean bake carries on long tradition
• St. Joe festival to mark 40 years
• Heritage Days to feature music, kids activities
• Pumpkinfest still going strong after 20 years
• Oktoberfest brews a new contest
• Coldwater series offers variety
• Celina concerts celebrate 20 years
• Fort concerts to feature changes
• Favorites return to New Bremen
• Tribute acts set to rock Minster
• St. Henry concert adds food truck
• Schaffner takes reins for Mariners
• Sites to Visit
• Golf Guide
• Area lodging options abound

Photo Albums
Monday, May 29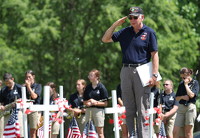 Saturday, May 27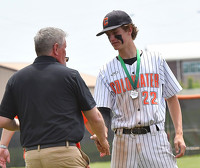 Saturday, May 27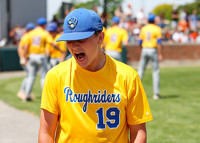 Friday, May 26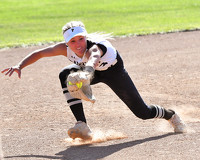 Online Video
Wednesday, February 22