Storms moved through Mercer County on the afternoon of Sunday November 5, 2017. Hover your mouse over a dot or tap a dot on your phone to see pictures from each location.
One damaging storm entered the county near St. Anthony and continued to the north east past Wabash and across State Route 29. A second storm blew off Grand Lake and entered Celina near Vine Street. Damaging winds continued across Market Street, Livingston Street, Grand Lake Road and Havemann Road impacting buildings, businesses and trees. More pictures available in a photo album.
Update: On Monday afternoon The National Weather Services confirmed that the storms that passed through the area on Sunday did produce two EF2 tornados. Also, post-storm video is available.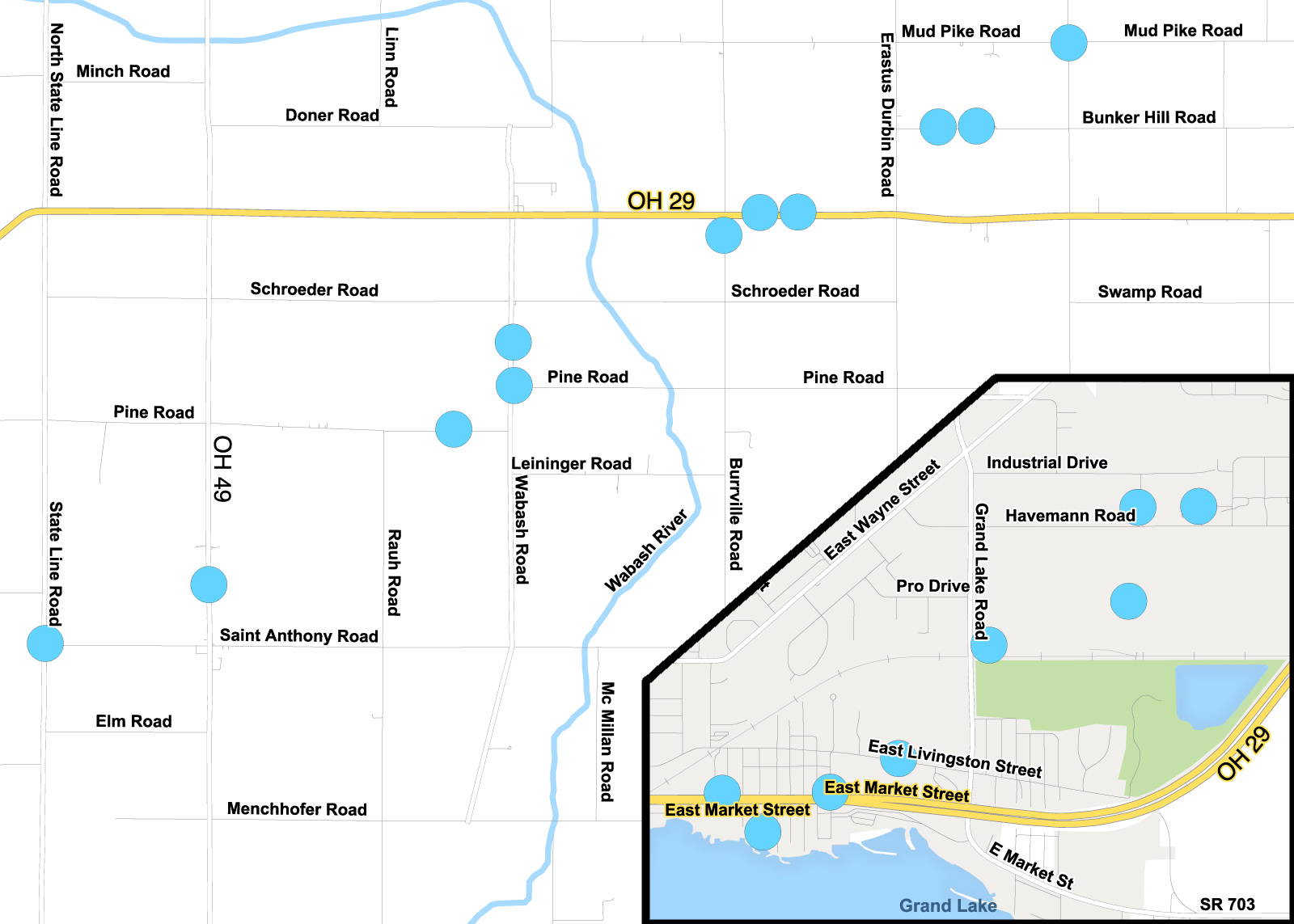 Copyright © 2019 Standard Printing Co. All Rights Reserved