Monday, November 6th, 2006
Hunt is on for bandit with knife
By Shelley Grieshop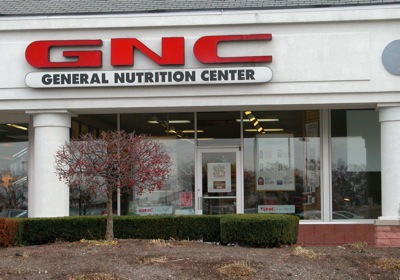 A suspect that used a knife to rob a clerk at the St. Marys Square Shopping Center on Friday evening remains at large this morning.
The clerk, a 57-year-old woman at the GNC (General Nutrition Centers) store, was not harmed during the robbery, St. Marys Police Chief Greg Foxhoven said this morning.
The woman was the only occupant in the small store when the suspect, a white male wearing a partial mask, entered about 7 p.m., brandished a knife and demanded cash. The clerk complied.
"He then placed her into an interior room, a back room, and left with an undisclosed amount of money," Foxhoven said.
As soon as the suspect fled the store along Indiana Avenue, the clerk dialed 911.
"All things considered, she did very well. She got a good description of the suspect that helped us get started with the investigation," he added.
Authorities aren't sure which direction the suspect initially fled on foot. Throughout the weekend, law enforcement kept busy combing the area looking for evidence. On Saturday afternoon, several officers walked the median along the four-lane Ohio 29/U.S. 33 junction just outside the city, searching for clues.
"We've been following up on leads all weekend and will continue to do that but we don't have a suspect at this time," he said.
The clerk noted the suspect had a "very short haircut" and was wearing a flannel shirt and a blue painters' mask - a small cup-like mask that covers just the mouth and nose, Foxhoven said.
Foxhoven would not discuss whether videotape at the store or in the large parking lot shared by Kmart and Chief supermarkets was available to help authorities identify the suspect and/or a possible vehicle. Evidence obtained from police and Auglaize County Sheriff's deputies is being processed today, he added.
The GNC store in St. Marys has not been robbed before as far as Foxhoven knows, and he's not sure why anyone would target the business.
"I don't know why. It may have been a last-minute decision, who knows," he added.
He hopes other area law enforcement agencies will contact him with information they may have from similar robberies to help his department locate the suspect.
The store, at 1252 Indiana Ave., was back in business on Saturday.
Friday's robbery marked the second time this year a robber used a weapon to obtain cash from a St. Marys business. In May, Travis Smith of Marion held employees of Community First Bank & Trust at gunpoint while demanding money at the business along Celina Road. Smith was captured three days later and subsequently prosecuted for a string of armed robberies in three counties. He is currently serving a total of 40 years in prison.