Friday, February 2nd, 2007
Paying for public access
Most records available, but it could cost you
By William Kincaid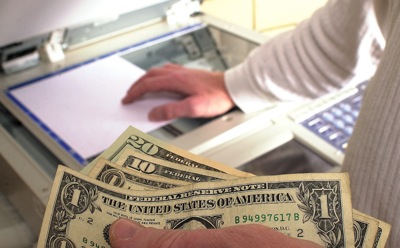 Ohio citizens are entitled to paper copies of all public documents, with a few exceptions.
But if the officials who act as custodians of public records assist in the copying, it will cost. In Mercer County, cost for copies varies widely between 10 cents and $2 per copied page.
During a recent dual-county survey of governments, The Daily Standard learned the Mercer County Recorder's office charges $2 a copy - 1900 percent more than the Mercer Board of Elections' fee of only a dime per page.
In other comparisons, the Mercer County Clerk of Courts and the Auglaize County Recorder and Clerk of Courts, each charge 25 cents per copy.
The public, according to state law, has the right to inspect all public documents, as well as get copies. Generally, a public office may only charge the actual cost of producing the copy, unless the cost is otherwise set by statute.
The Ohio Attorney General's Office stated in its 2006 Sunshine Law summary that it charges five cents per page, in compliance with "the actual cost" provision.
But former Attorney General Jim Petro stated in a 2004 opinion that it is legally permissible - based on a state statute - for a county recorder to charge a base fee of $1 per page and a housing fee of $1 per page for his or her services.
Mercer County Recorder Tamara Barger said her office has charged $2 per copied page - as opposed to at cost - for quite some time now.
Because the office's policy mandates that an employee assist in the production of copies, as opposed to a citizen coming in and making his or her own copy, Barger said the charge is in compliance with Ohio law.
"The performance of a service denotes more than the mere provision of access to equipment," Petro's opinion states. "According to its common usage ... the term 'service' means assistance or effort provided."
The public cannot make copies for themselves - unassisted and thus only responsible for the "at cost" fee Barger said - because staff assistance is needed to prevent any mishaps. Barger said she is ultimately responsible for any document transactions.
"We have never let anyone make their own copies." she said about the office policy. "That's always been there."
But, if a citizen simply wants to inspect a document and not request copies, Barger said he or she would be more than welcome to do so for free during office hours.
Barger also pointed out that members of the public can access and print public documents - sans personal information such as Social Security numbers - for free on the Internet, as the office went online six months ago. However, the document images accessed through the Web site currently only goes back to 1996 and are not "official records," she said.
For the last few years, Barger said many of the document images from the recorder's office have also been available on the auditor's Web site. Because of such availability, she said the recorder's office loses $10,000 a year, as many people no longer request copies, opting to use the Internet instead.
All money received in the recorder's office goes directly in the county's general fund, she said.
Frank Deaner, president of the Ohio Coalition for Open Government, said such a lament of losing money is irrelevant. Local governments, he said, are not supposed to profit from or rely on copying (of public records) for revenue streams.
"The intent of state law is to prevent that," he told the newspaper. "Crying about losing revenue ... they weren't supposed to get revenue in the first place."
County budgets are responsible for covering the costs of providing reasonable copies and maintaining records, he pointed out.
"The pure intent of the law is only to recover physical cost (paper cost, toner, etc.)," Deaner said.