Tuesday, October 9th, 2007
Citizen group to fight ethanol plant
By William Kincaid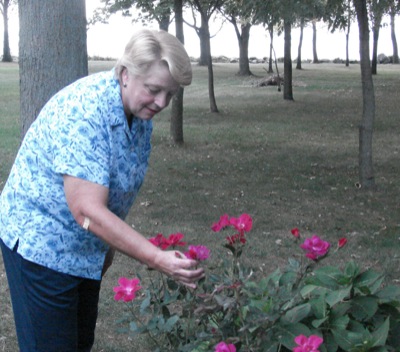 A group has formed to challenge the proposed ethanol plant to be built between Celina and St. Marys.
Citizens Acting Responsibly for the Environment (CARE) - organized by Jill Myers and Pam Hudson, both of Celina, and Margi Moul of St. Marys - plans to attend the Oct. 18 meeting of the Mercer County commissioners to object to the ethanol plant.
The group, currently seeking more members, is asking that all people who live around and enjoy Grand Lake attend the meeting or sign a petition against building the plant.
The group's main concern is the amount of wastewater from the plant that would be dumped into the lake.
"There are no operating hydromilling plants in existence that can be seen to determine their effect on the environment," the group's petition states. "We request final approval/support of the plant not be given until a fully operational hydromilling plant can be observed and tested so that area residents can know what is being built practically on the shore of our single most valuable asset, Grand Lake St. Marys."
Myers, who lives along the lake, told the newspaper on Monday afternoon the group is simply trying to get information out to the public, in addition to gathering more facts.
"We're just particularly concerned about what's going into the lake," she said, adding the group also wants to know the environmental effects of a fire, spill or earthquake at the plant.
The ethanol plant is being put together by Mercer Energy, a group of area farmers and businessmen. They plan to build a $125 million hydromilling facility at 7064 Four Turkey Road, near state Route 29 between Celina and St. Marys.
The plant would employ about 50 workers and produce 50 million gallons of ethanol and 164,000 tons of feed and feed products annually.
Mercer Energy currently is trying to get EPA permits for wastewater discharge and air quality. During a recent EPA hearing on the permits, more than 100 people packed a conference room, airing a variety of concerns from wastewater discharge and potential odor to increased traffic.
For the wastewater permit, EPA officials have set a limit of 880,000 gallons that could be released into Grand Lake every day. "Non-contact cooling water" and other non-process wastewater would be the only water that could be discharged to the lake, an EPA official said. Regular sewer effluent would be piped to Celina for treatment.
Mercer Energy officials have said they will run a clean operation. All discharged water would be cleaner than the water already in the lake and the 300-million gallons discharged annually would represent less than 1 percent of the lake's total volume, they have said.
Myers said CARE welcomes those people from outside of Mercer and Auglaize counties, such as fisherman and boaters.
"We just feel like it's not a single community affected," she said.
Myers said those interested in joining CARE can send their contact information to careglsm@hotmail.com or to CARE, 1978 Havemann Road, #131, Celina, OH 45822. The group plans on holding additional public forums in the future, she said.
They plan to talk with commissioners between 9 and 10 a.m. Oct. 18 at the Central Services Building, 220 W. Livingston Street, Celina.
"We're just hoping to let them know what our concerns are and if they can give us any input on anything they know," Myers said, pointing out the group wants to create an open dialogue.