Thursday, July 17th, 2008
Artwork to be sold at silent auction
By Janie Southard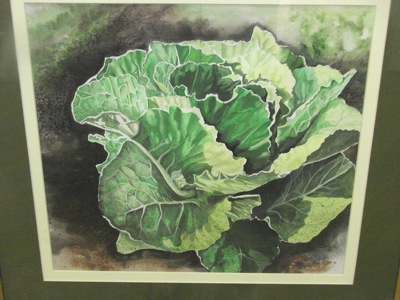 WAPAKONETA - Riverside Art Center gallery director Anna Talei Fisher points out various pieces of art for show and/or sale as she prepares the gallery for an upcoming silent auction fundraiser.
"We get such a variety of work, quite good and often unusual," she says admiring a long silver spoon and candle snuffer embellished with twists of beading on the stems. "Now aren't these beautiful. I love how they feel to the touch."
The art center, located in a bright, open space in an old building at 9 W. Auglaize St., will host the silent auction 6-8 p.m. Friday in conjunction with the Summer Moon Festival. At 8 p.m. winning bids will be announced and refreshments will be served.
The non-profit center was established about three years ago when local artist/architect John Rausch was called on to help promote the arts. The local gallery offers the area various art opportunities from art showcases and meetings to hands-on lessons by established area artists.
A Brit by birth, Fisher's accent tends to provide its own appeal to the ear.
Along the walls and on panels forming a path through the large room are paintings by local artists. Shelby County painter Barbara Sailor has provided her signature paintings of bold, colorful flowers and, this time, a plump, green cabbage.
A framed piece at the end of the gallery of a hand holding a rosy red apple was painted in such a way that viewers may be tempted to reach for the fruit.
Center charter member and artist Deb Henkener teaches a class called Art and Coffee.
"We're not just learning techniques, this class gets people out of their homes and offers new friendships," Henkener says as she arranges some of the art of the auction table.
Auction items may include pottery, quilts, jewelry, original fine art, signed/numbered prints, decorative items, art supplies, gift certificates, baked goods, books, filled gift baskets, among others.
Also included will be passes to classes given at the center. Currently available is oriental brush painting, pottery plus creative kid's camp five days a week. In the fall, a new lineup of classes will be available. Individual lessons may be arranged.
For further information, call Henkener at 419-738-5213 or Fisher at 419-738-2129.