Saturday, February 14th, 2009
2008 Christmas shoppers boost sales tax revenues
By Shelley Grieshop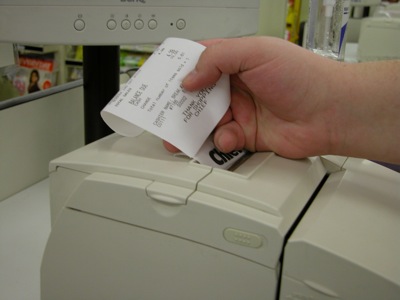 The holiday shopping season was slightly more profitable locally than in 2007, despite the tanking U.S. economy.
Sales taxes collected in December were up 0.77 percent from the previous year, according to figures released this week by the Mercer County Auditor's Office. Ohio as a whole isn't doing as well; statewide sales taxes dropped almost 10 percent in December.
"This points out that the county is still holding up pretty well," said John Bruns, chairman of the Mercer County Board of Commissioners.
Local officials believe the financial success of area farmers has a huge impact on the county's overall positive fiscal status. The county again ranked No. 1 in the state in farm income, according to recently-released data in the Ohio Farm Income report. The totals showed farmers netted an income increase of 32 percent from 2006 to 2007.
Crop price guarantees and higher market prices helped many farmers reap substantial gains the last several years, Commissioner Jerry Laffin explained. The result likely contributes to more cash flow and overall spending throughout the communities, he said.
The financial status of the farming community may best be reflected in companies like John Deere whose agriculture equipment sales rose 37 percent in 2008. The company posted record sales last year for the fifth straight year.
Mercer County collected $4 million in sales taxes in 2008, compared with $3.7 million in 2007. Commissioners speculate that high gas prices earlier in the year led residents to shop closer to home.
"I think our people are still staying local," Bruns said.
Although the county's financial state appears positive, Bruns and the other commissioners remain skeptical. They realize the numbers released this week reflect sales from approximately two months ago - prior to recent employee lay-offs by local companies.
"The figures may start to deteriorate a little bit down the road," Bruns added.
The county collects a 1 percent sales tax on all non-food purchases and an additional 0.5 percent tax for funds earmarked for the construction and operation of the new jail being built along state Route 29, west of Celina. The total state and local sales tax rate for Mercer and Auglaize counties is 7 percent.