Thursday, February 24th, 2011
Federal cuts may chop services for local needy
By Shelley Grieshop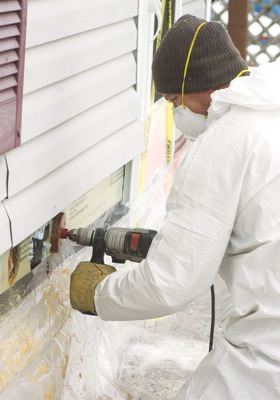 CELINA - A local organization that helps the needy may be forced to close if proposed federal funding cuts become effective.
Debra Farrell, director of Sources Community Network Services, said the federal plan to reduce or eliminate the Community Services Block Grant (CSBG) will shut them down. The local agency receives $350,000 annually from the program.
"There's no doubt we would have to close our doors," she said.
The cuts proposed to CSBG are part of HR 1 (Continuing Resolution), which was passed by the House on Friday. It must be approved by the Senate and signed by President Obama before becoming effective.
HR 1 reduces the CSBG program by $295 million to $405 million for this year.
U.S. Congressman John Boehner, R-West Chester, said the cuts are necessary.
"We're broke, and we've got to stop the spending binge in Washington, D.C., that is hurting our economy and undermining job creation," he said in a statement to The Daily Standard. "Even President Obama's budget cuts this program, which has received massive funding increases in recent years. While these cuts were not easy, the real pain will come from doing nothing."
Source's overall annual budget is $3.4 million. Farrell explained the CSBG money is crucial because it is "flexible" funding that can be used for multiple purposes. It also is instrumental in leveraging bigger dollars, she added.
"It basically holds everything together," she said. "It allows us to pull in a wide variety of other funds."
Sources, established in 1966, is based in Celina and annually helps approximately 2,500 low-income families in Mercer and Auglaize counties. The agency offers a variety of services such as heating and weatherization assistance, housing rehabilitation and repair, and transportation for jobs and other necessary trips.
The transportation program, known as COLT, is the only one of its kind in the area that is available to clients 24 hours a day, seven days a week, Farrell said. The agency assists about 400 low-income people each year with travel needs.
Sources works closely with other area organizations to make sure local services aren't duplicated and taxpayers get the most "bang for their buck," Farrell said. More than 30 area agencies and churches refer clients to Sources, she said.
Kathy Mescher, director of OUR Home Family Resources Center in Celina, said the impact to Sources will be far-reaching.
"Our concern is that the people they're unable to assist will turn to us and we won't be able to help them either," she said, explaining many of Sources' services aren't offered by OUR Home or other agencies. "It would have a big effect."
OUR Home also is expecting funding losses but not as crippling as those facing Sources, Mescher added.
Sources is certified by the federal government as a nonprofit agency, which allows it to receive specific types of funding that other agencies can't tap. No other organization in Mercer County has that certification, Farrell said.
Most of Sources' funding comes from the federal government and is administered by the state, she explained. The agency also receives smaller grants directly from the state, as well as funding from local organizations such as the Mercer County Civic Foundation, Midwest Electric and the United Way.
Local funding accounts for less than 10 percent of Sources' annual budget, Farrell said.
Farrell warns that shutting down the agency also will hurt the local economy. Many area contractors are hired by Sources to perform services such as home repair and heating upgrades, she explained.
According to Farrell, Sources leverages $8.50 for every $1 received in CSBG funds by utilizing the money frugally and tapping resources within the community.
Farrell believes cuts must be made to reduce America's debt, but the proposed cuts to CSBG funds will only slash the deficit by one-fourth of 1 percent, she said.
"It would be such an insignificant amount," she said.
Mescher agreed the savings would be trivial but costly to people struggling to survive.
"I understand we have to balance the budget, but we shouldn't do it on the backs of the people who need help. We're hitting them when they're down," she said.
Mescher believes the result could be an increase in crime, suicide rates and domestic violence.
"That's my fear ... and we'll all pay the price," she added.

Actual Mercer County unemployment may be higher than state statistics:
Although Mercer County's unemployment rate is the third lowest in the state and sales tax revenues are on the rise, the number of needy residents remains high, area officials say.
The reason? The statistics don't tell the true story, said Debra Farrell, director of Sources Community Network Services in Celina.
"I believe the actual number of people we have unemployed right now is closer to 12 percent," she said, contradicting the most recently-released figures showing Mercer County with 6.6 percent.
Many people have exhausted their unemployment benefits and are no longer counted as unemployed, she explained. Others have taken part-time and/or lower paying jobs that don't pay the bills, Farrell added.
"People here want to work; they're just not able to find jobs right now," she said.
Fifty-four percent of clients helped by Sources are employed.
Some of Sources' clients have college degrees and are willing to take any job to support their families but are being turned down because they're "over qualified," she said.
Tim Clutter, director of CALL Food Pantry in Celina, said his volunteers provided food to a record number of individuals - 3,033 - in January. The pantry served 12 percent more clients in 2010 compared to the previous year, he said.
- Shelley Grieshop