Friday, August 5th, 2011
Celina may sell unused properties
By William Kincaid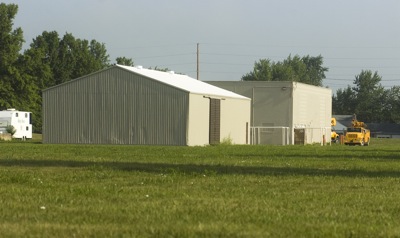 CELINA - City officials are considering selling five properties within Celina.
Council's building and grounds committee met this week to discuss the possibility of liquidating surplus city properties, which include an empty lot outside the public works building on Morton Street, a wooded lot on Grand Lake Road, the former Piper property on Godfrey Avenue, the former Heffner property on North Street, and a city lot on Touvelle Street.
Celina Planning and Community Development Director Kent Bryan pointed out there is little cost to maintain the properties as the city doesn't pay taxes on them.
Councilwoman Angie King said it might make sense to sell the properties if the right buyer comes along.
"You don't know until you throw something out there," she said.
The first action the city needs to take is get appraisals, councilman Jeff Larmore said.
According to Bryan, the former Piper property is ready to be sold as a residential parcel. The city last year took control of the Butch Piper land, a blighted property that had upset neighbors for many years, after it paid Piper $54,369 to demolish a building and clean up the site. It's zoning status changed from industrial to residential.
Council members purchased the Heffner property - 7 acres at 704 North Street-on Aug. 27, 2007, for $180,000. The north parcel contains a building used to store electric department equipment and vehicles, while the south parcel is empty, according to Bryan.
Bryan said three to five single family units or duplexes likely could be built on the south parcel.
Larmore said the wooded lot on Grand Lake Road donated to the city by businessman Don Montgomery a few years ago is a valuable property.
"That would fit a nice business in there," he said.
Bryan was asked by council members to establish a base price for the properties.
Council members agreed that if they decide to sell the lots, they probably would do so through sealed bids after establishing a minimum amount for each of the five properties.