Saturday, December 24th, 2011
Celina businesses seeking additional land
Council to vote on selling acreage to Grand Lake Warehousing, Versa-Pak
By William Kincaid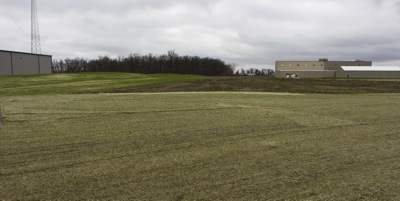 CELINA - Two businesses in the Grand Lake Industrial Park plan to purchase adjoining lots from the city for $100,270.
City council members on Tuesday will vote on two ordinances authorizing the mayor to sell land at $10,000 an acre to Grand Lake Warehousing LLC and PGB, Ltd., doing business as Versa-Pak Ltd. The special meeting is 4:30 p.m. in the utilities conference room.
The proposed land purchases were prompted after Celina resident Tom Casad, who wants to start a new business, made an offer on the lots, Celina Planning and Community Development Director Kent Bryan said.
Grand Lake Warehousing and Versa-Pak purchased land in the industrial park in 2010 and retained a five-year, right-of-first-refusal by city agreement, giving them the first opportunity to purchase nearby lots. Both committed to purchasing the land after being notified of Casad's interest.
According to the pending ordinances, Grand Lake Warehousing will purchase 4.885 acres for $48,850 and Versa-Pak will purchase 5.142 acres at $51,420. Both will have 60 days to close on the deals after council approval.
"So Tom (Casad) is making other arrangements," Bryan said.
Casad, who owns Copy Super Center in Celina and other businesses, is looking to lease a building in the city as a short-term plan for his latest venture, he added
Casad was not available for comment.
Bryan said Grand Lake Warehousing and Versa-Pak insisted on the right-of-first-refusal clause when purchasing the land. The companies wanted to make sure they wouldn't be land-locked in case of future expansion, he said.
Versa-Pak President Vic Post said the land will be used for future expansion. Rob Kraner of Grand Lake Warehousing was unavailable for comment.
Versa Pak - which converts raw materials into flexible packaging of different types and sizes of bags, rolls, sheeting, tubing and shrink bundling film - became the park's first tenant after council members approved the sale of 3 acres of land to the business for $75,000 on Aug. 26, 2002.
The company purchased an additional 1.926 acres for $19,260 in 2008 to build a warehouse and another 3.645 acres for $36,450 in 2010 for expansion.
Council members in 2010 sold 12.59 acres for $125,900 to Grand Lake Warehousing. Kraner - the recipient of a $100,232 city revolving loan used to finance the deal - constructed a new, 60,000-square-foot facility. The company also owns Celina Moving and Storage.