Saturday, April 21st, 2012
Recent fatal accidents have ODOT, drivers thinking about safety
By Shelley Grieshop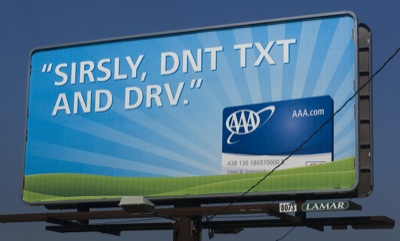 A recent series of fatal crashes along U.S. 127 in Mercer County raises questions about the highway's safety and an increase in distracted driving.
Officials with the Ohio Department of Transportation have vowed to investigate the accidents that killed five people in 16 days to determine if any roadway changes are needed.
"We are planning to review the recent fatal crashes once the (reports) become available," ODOT spokeswoman Denise Heitkamp said.
ODOT engineers continually study and look at any sections of roadway where crashes occur and gather data for future improvements, she added.
Four people were killed March 31 when a 16-year-old Versailles boy drove his van left of center and hit a car head-on. The driver of the car, Donald Homan, died Friday at Miami Valley Hospital.
A Celina woman died Monday when she drove left of center into a semitrailer. Since 2010, 13 people were killed in seven accidents on U.S. 127 in Mercer County where the speed limit is 55 mph.
Officials have not yet identified specific causes for the recent crashes, although some type of driver inattention is suspected.
Those who have traveled the roadway offered mixed opinions about the rash of fatalities.
"I don't really know what the problems are with 127, but I have always avoided that road since I've been driving," 30-year-old Kate Kunk Spring of Celina said. "It's too curvy for me around the lake. That, and with the accidents that have taken place, it makes me nervous."
She suggested officers beef up patrol to raise awareness.
Former Chickasaw resident John Rentz, 35, now of Cincinnati, believes the state highway is safer than other area roads because of its wider lanes and smoother surface.
"Traffic volume obviously is a contributing factor, but I have never avoided that road in favor of other routes," he said. "One accident claimed four of those lives; there's no need for over-reaction."
St. Marys resident Stephanie Householder Walker, 31, believes the problem lies with drivers not keeping their eyes and mind on the road.
"I do not think 127 is a dangerous road, per se. I think it is the people traveling on it who make it dangerous," she said.
Too many drivers are pre-occupied with cellphones, kids, music and other things. Motorists get impatient, speed, change lanes at inappropriate times and generally don't have their mind on the road, she said.
"The bottom line is all drivers need to be focused on the task at hand and not on other attention-grabbers," Householder Walker said.
She also worries about senior citizens behind the wheel, as well as third-shifters who sometimes fall asleep.
In 2010, law enforcement agencies across Ohio attributed distracted driving to 39 fatalities, 454 serious injuries and 12,410 crashes.
ODOT is hoping to address the problem by installing experimental centerline rumble strips on roadways where a high number of vehicles have traveled off the road or crossed head-on into traffic. The strips - ridges in the pavement that alert drivers when they've drifted out of a lane - have been used on Ohio roadway shoulders for several years, but never in the center.
Crews this week are installing the strips along the centerline of a stretch of U.S. 127 in Darke County and portions of state Routes 118 and 119 in Mercer and Auglaize counties. ODOT spokeswoman Denise Heitkamp said U.S. 127 in Mercer County is not scheduled to receive centerline rumble strips because it is slated for resurfacing in a few years.
"We apply the strips to sections of pavement that are not scheduled to be resurfaced," she said, explaining the indented grooves become filled with asphalt during the resurfacing process.
Heitkamp said ODOT will evaluate the benefit of centerline strips through public feedback and other data before deciding if they will install more across the state.
Mercer County Sheriff Jeff Grey and Lt. John Carrico, commander of the Ohio State Highway Patrol post in Wapakoneta, support the addition of the rumble strips.
"Those strips make a lot more sense than writing a bunch of laws that are hard to enforce," Grey said.
The only ODOT traffic study done in recent years on U.S. 127 - excluding several inside Celina's city limits - was released in December and involved the intersection of state Route 119. It was prompted by the death of a 3-year-old Minster girl, who was killed Oct. 15 when a driver failed to yield and struck the vehicle she was riding in.
The study determined a stop light was not needed at the intersection, as local officials had suggested, because the volume of traffic was insufficient. However, ODOT recommended the installation of bright, yellow warning signs and the possibility of widening U.S. 127 for turn lanes. The extra signage has been installed and the widening is being considered, local ODOT officials said.
Another traffic study could occur on U.S. 127 to the north of state Route 119 where a manure digester facility is planned. Because additional truck traffic is likely, the company must hire a consultant to perform a traffic study to determine if turning lanes are needed, county officials said.
- Daily Standard reporter Margie Wuebker contributed to this story.

Correction:
Donald Homan was incorrectly identified as one of the drivers in a two-vehicle fatal traffic accident on March 31. He was a passenger in one of the vehicles. The error was made in editing.