Tuesday, July 31st, 2012
Police find stolen SUV in Wabash River
By Margie Wuebker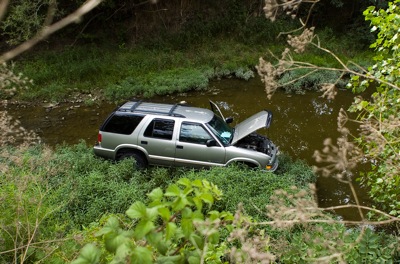 Celina police continue to investigate the theft of two vehicles - a motorcycle and an SUV - Saturday during the Lake Festival.
Michael J. Burbee of Flint, Mich., filed a report at 7:42 p.m. after discovering his 1998 Harley Davidson Road King motorcycle missing from a parking area near Lakeshore Drive and South Main Street.
Burbee, who had stopped at the festival about 5:45 p.m. while en route home to Michigan, told authorities the vehicle's ignition was locked and he still had the keys.
Paul W. Sturwold III of Celina alerted police at 11:27 p.m. after he had discovered his 2002 Chevrolet Blazer missing. He had parked the tan vehicle in the 200 block of West Warren Street between 8:15 and 10:30 p.m.
The police report indicated the unlocked SUV had a full tank of gas, and the owner had placed the keys beneath the driver's seat.
Sturwold's vehicle was recovered early Monday morning from the Wabash River off state Route 219 after someone alerted the Mercer County Sheriff's Office. It appeared the Blazer had been driven off the east bank and damage was minimal.