Thursday, March 21st, 2013
Mercer County residents' health ranks 6th in state
Auglaize County drops to 15th out of 88 counties
By Shelley Grieshop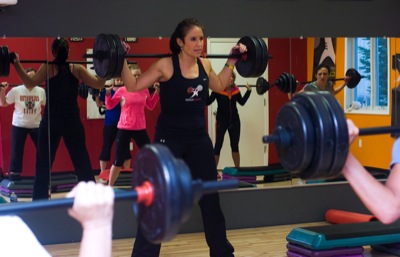 The overall health of Auglaize County residents took a plunge last year while Mercer Countians maintained their status.
The 2013 County Health Rankings & Roadmaps study released Wednesday booted Auglaize County from 10th healthiest to 15th out of 88 counties in Ohio. A few of the troubled areas include an increase in deaths before age 75 and a 4 percent decrease in mammogram screenings.
Mercer County kept its 2012 ranking at sixth place.
"We're doing pretty well overall," county health commissioner Dr. Philip Masser said. "I believe we're a pretty healthy county."
One of the factors that dropped Auglaize County's rating was the mortality rate/premature deaths, which are calculated by the years of potential life lost before age 75 per 100,000 population (age-adjusted) for reasons such as lack of health care or accidents. The county ranked 11th in 2012 and 23rd in 2013.
Dr. Juan Torres, the medical director for Auglaize County, questioned the study's calculations for mortality. Incidents such as traffic accidents that claim the lives of several youths in one year can "skew the curve," he said.
The study noted mammogram screenings in Auglaize County dropped from 62 percent to 58 percent last year. Across the state, the average was 63 percent. Grand Lake Health Systems officials are working on the issue.
"We are currently working with the Susan G. Koman for the Cure of Northwest Ohio and are a provider for the Ohio Breast and Cervical Cancer Project to serve the underserved women in Auglaize County," said Denise Pugh, imaging department manager at Joint Township District Memorial Hospital, St. Marys.
The hospital already offers a variety of opportunities for women to get mammograms such as health fairs, Pugh added.
On a positive note, the study showed excessive drinking by Auglaize County residents declined by 3 percent during the last year.
Masser was happy to learn Mercer County's mortality rate dropped from 16th place to ninth and was pleased that premature deaths, motor vehicle crash rates and unemployment decreased.
However, one of the areas that remains an ongoing challenge is maintaining an adequate number of primary care physicians, Masser said. The report - the fourth annual undertaking by the University of Wisconsin and the Robert Wood Johnson Foundation - showed Mercer County with one primary care physician for every 2,148 patients, virtually unchanged from 2012.
"It's low but doesn't take into consideration other primary care professionals on the front line" such as nurse practitioners, Masser said.
Masser said there's no doubt that NPs and other licensed medical practitioners will be tapped to battle the local shortage in primary care providers.
Auglaize County's primary care physician ratio in the 2013 study is 1,641:1, somewhat better than 1,798:1 the year before. The statewide ratio is 1,348:1; the national ratio is 1,067:1.
Masser said he's more concerned about the shortage of mental health providers. Mercer County has one agency; Auglaize County has two.
"That's even more alarming. That's a real issue," he said. "Some of us try to put on that hat when we have to, but we're not psychologists."
Dale Palmer, administrator for the Mercer County-Celina City Health Department, said the data from the county health rankings report were discussed during a telephone conference Wednesday with state health officials.
"We're holding steady with room to improve," Palmer said.
Adult obesity rates - a topic that's raised much concern in the past - remained the same in 2012 and 2013 in Auglaize County (35 percent) and Mercer County (28 percent).
To complete the study, Wisconsin University's Population Health Institute collects data on mortality, morbidity, health behaviors, clinical care, social and economic factors and physical environment from various local resources.
Many of the issues addressed in the rankings report already are on the radar of the Mercer County Communities Organizations Linking Together group, which last month released results of its own health survey. Obesity, alcohol abuse and a lack of health screenings were the top three risks to local residents.
COLT - comprised of officials from several area health-related organizations - is now seeking resources to fix the problem areas identified in its survey.
Dr. Patrick Remington, co-director of the national county-to-county health ranking report and associate dean of the University of Wisconsin, said the study is a "one-stop shop" for health information. He hopes the results will support and spur action by organizations such as COLT.
"We all have a stake in creating a healthier community and no single sector alone can tackle the health challenges in any given community," he said. "Collaboration is critical."
Other neighboring counties ranked much lower this year than the Grand Lake area. Shelby County placed 25th; Van Wert, 26th; Darke, 22th; and Allen, 35th. Geauga County near Cleveland ranked No. 1; Scioto County in south central Ohio placed last.
The full rankings report can be accessed at
countyhealthrankings.org
.