Thursday, April 17th, 2014 Stories in The Daily Standard
Online Local News Stories
CELINA - Higher education in Ohio and the U.S. is falling behind the rest of the world, according to Wright State University's president. President David Hopkins, speaking at the annual report to the community in New Bremen on . . .
NEW BREMEN - A new executive director will lead the Southwestern Auglaize County Chamber of Commerce beginning Monday. Board president Lori Rindler announced Wednesday that New Bremen native Logan O'Neill was chosen for the pos . . .
ST. HENRY - By early indications, Wednesday's baseball game between Lincolnview and St. Henry looked like it was going to be a pitchers' duel between the Lancers' Jalen Roberts and the Redskins' Jason Jacobs. The duel, however . . .
Print Edition Only News Stories
• Health department may have to repay about $200,000
• New Bremen coaches back drug-test proposal for students
• Local risk assessed on anniversary of deadly fertilizer plant blast
• Board looks at sewage rules
• Traffic stops net charges
• Celina man pleads innocent to charges from shooting
• St. Marys to boost broadband income
• New Bremen eyes more credit for AP classes
• New Knoxville man charged in teen's death
• Cavaliers shut out LCC
• Seitz signs with UNOH
• USAC Sprints make 2014 debut Saturday
• Bulldogs shut down by Bath's Weis

Photo Albums
Friday, June 14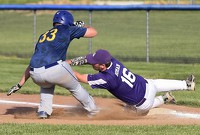 Wednesday, June 12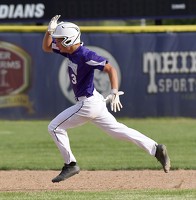 Tuesday, June 11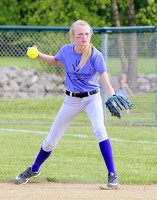 Sunday, June 9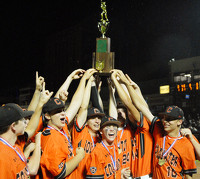 Online Video
Tuesday, May 28