Tuesday, July 29th, 2014
Changes mark Lake Campus
By Amy Kronenberger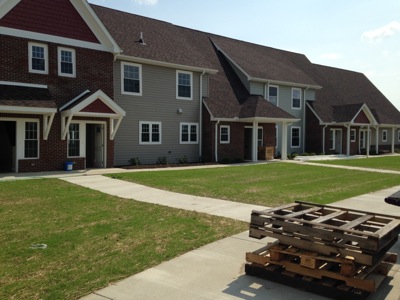 CELINA - Wright State University-Lake Campus Dean Bonnie Mathies will retire at the end of the upcoming school year.
Mathies, who was named interim dean in June 2010 and took over the position permanently in April 2011, today said this will be her last year with the university. For now, she is focusing on the upcoming year.
The local campus continues to grow as new degrees and programs are offered, she said.
"We're up in head count and credit, and we're still a month away." she said. "I can't give you final numbers yet, but it's up. I would estimate it'll probably be up about 5 percent when all is said and done."
One reason for the growth is the new, four-year bachelor's degree program in business. Mathies previously said the program has been requested since the campus first opened. She noted the course has more than 100 students who are either business-intending or already accepted into the business college and the number keeps climbing.
"We have students who have received an associate degree in business in the past and are now considering coming back and looking at their options," Mathies said.
The dean noted the campus has worked closely with the Raj Soin College of Business at the university's main campus in Dayton to ensure all programs are fully accredited.
She said the business college follows the "gold standard of business accreditation."
Another program seeing success is the four-year mechanical engineering degree.
"We believed that if we had 100 students (in the program) by year four, it would be very successful," Mathies said.
The program will start it's fourth full year with 175 students enrolled.
"It's a wonderful challenge, but it is a challenge maintaining that success," she said.
Also new this year is the Western Ohio Education Foundation's new housing complex. Similar to the first townhouse-style apartment building, the new $1.7 million complex will offer four- to five-bedroom apartments, fully furnished. It will house up to 32 students and full-time residential community director Lucas Miller.
The new building, however, will feature a laundry facility for use by residents in both buildings, additional storage closets and better access to Internet and cable outlets.
Miller said the newest unit, called Knapke Villa Building 2 until a better name can be decided, is about 70 percent full with rooms going fast.
Interested students can request a single bedroom for $5,800 per year or a shared bedroom for $4,000 per year. If students intend to share a bedroom, they are encouraged to request a specific roommate.
Student move-in weekend is Aug. 23-24 and first day for classes is Aug. 25.