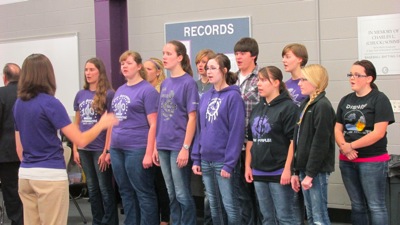 By Kathy Thompson
FORT RECOVERY - Visitors packed the new Jerome and Maurice Grieshop Athletic Training Facility on Sunday for a dedication ceremony.
Jerome Grieshop proudly sat front and center, surrounded by family members.
"This is quite the honor," he smiled. "I'm 90 years old. I've worked hard, as did my brother Maurice, and it took a couple of years but all of us couldn't be happier to see this day."
He wished his brother could have been at the dedication event but he passed away last year, he added. [
More
]