Friday, May 26th, 2017
Dutch man's search for downed airman has tie to the area
By Ed Gebert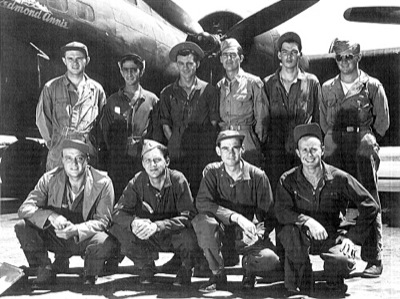 MENDON - A Dutch man is looking for a relative of an airman from Mendon who eluded German patrols after having been shot down during World War II over Holland.
Wolter Noordman is seeking relatives of 2nd Lt. Carl L. Spicer to hear more about Spicer's adventures. Noordman said the airman was helped by Dutch underground agents after the crash and eventually made it out of the Netherlands to Spain.
"He ... stayed some time in hiding in the part of the country where I live," Noordman wrote. "For that reason (I'd) like to contact relatives of him to get more information."
Noordman contacted the newspaper, hoping to connect with any living relatives of Spicer.
Carl L. Spicer died in 2001 at age 83 in Spencerville, after a career working for lumber companies in Spencerville and Lima. His wife, Mary B. Crider Spicer, passed away in 2010 at the age of 89. The couple's children in the obituaries were listed as Steven T. Spicer of Lima, and Todd W. Spicer of St. Marys.
During World War II, Spicer served as a navigator aboard a Boeing B-17, also known as a Flying Fortress, according to his account he later recorded. He served with the U.S. Army 100th Bomber Group. The crew nicknamed their B-17 "Salvo Sal." They flew several missions in 1943 over Paris, Stuttgart, Watten and the port of Emden. In October, the target was Bremen, a city in northwestern Germany.
According to Spicer, Salvo Sal had dropped its bombs and started to return to base but was intercepted by German fighter planes. The B-17 was hit by enemy fire, and the tailgunner, Sgt. Douglas Agee, was killed. After surviving about 30 minutes with shot-up wings and fuselage, the remaining nine crew members bailed out in a field, where farmers were digging potatoes. The B-17, set on automatic pilot, crashed and exploded.
Spicer reported that he had bailed out at 4,500 feet after five other enlisted men had jumped to safety. The three other crew members also made it out before the aircraft made a sharp turn and crashed. The men floated down to earth with their parachutes as they watched their plane explode. Spicer reported afterward, "When my chute opened, it jerked me, but I was much too pleased that it had opened to care about this."
Spicer had tried to find help among the farmers in the potato field, but no one spoke English, he reported. He had crossed over a few more fields before noticing a man following him. The man turned out to be a fellow crew member, so Spicer rested in a beet field until the other could catch up. The two had continued walking south, looking for an English-speaking person. After having ducked to avoid a German patrol, the men found a woman on a bicycle whom they could understand.
"She told us, in fair English, that she could help American fliers. Then she added that she had civilian clothes for one and would have for two after dark," Spicer wrote in his report.
However, the woman had never returned, and Spicer and his buddy had managed to walk through a small town without being stopped.
The pair walked through the night, and at daybreak, they thought it best to hide, so they ducked into a hedgerow behind some farm buildings, Spicer reported
"It was too cold to sleep. An old farmer came out of one of the buildings. We revealed ourselves and tried making sleepy and hungry signs," Spicer wrote. "He took us into his house. His wife gave us breakfast. A half hour later, they brought in a man who could speak English."
The man had encouraged the fliers to escape due to the heavy number of Germans on patrol. Spicer and his friend said they had only seen two Germans during their whole walk through the Dutch countryside. That night the son of the homeowner came and told the fliers that the rest of the journey had been arranged.
The pilot, 2nd Lt. William H. McDonald, and the Bombadier, 2nd Lt. Frank McGlinchey, were on the established escape route to Spain. However, after having spent more than four months at a border post in the Pyranes Mountains, the pair got lost in a blinding snowstorm, ran into a German patrol and were captured. according to Spicer's report.
Spicer was the only crew member who made it across the Spanish border. He made it to the island of Gibralter on the day before Christmas 1943 and returned to England in January.
The remains of Sgt. Agee reportedly were returned to Texas for burial. Eight members of the Salvo Sal crew, including McDonald and McGlinchey, spent the war in German prisoner-of-war camps. They all reportedly survived the war and came back to U.S. after the 1945 German surrender.
Noordman is hoping to find some of Spicer's relatives. He asked that anyone with more information should contact him at Wolter Nooordman, Elburgerweg 16, 8181 EN Heerde, Holland.