Thursday, February 7th, 2019
Henry pleads not guilty to sex charges
By Sydney Albert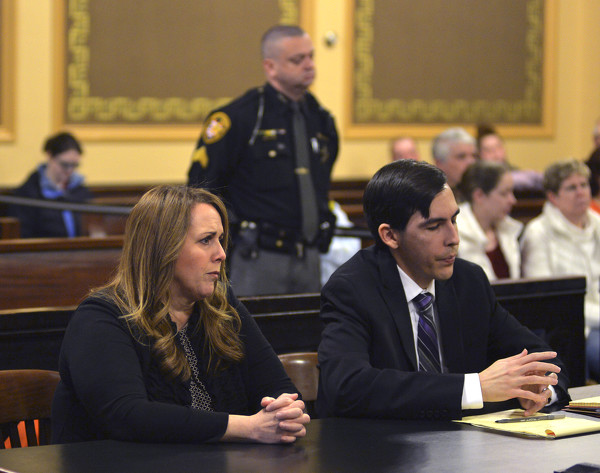 CELINA - A Celina woman pleaded not guilty on Wednesday to three counts of unlawful sexual conduct with a minor and four counts of sexual battery, all third-degree felonies, and failure to comply with underage alcohol laws, an unclassified misdemeanor.
Heather Henry, 47, made her first court appearance on Wednesday in Mercer County Common Pleas Court. She was originally charged in Celina Municipal Court with three counts of unlawful sexual conduct with a minor, but the case was bound over to common pleas court.
She will appear in common pleas court again for her arraignment at 10 a.m. March 20. She remains free on a $100,000 bond, subject to 10 percent cash.
Henry was arrested on Jan. 14 on charges alleging an inappropriate sexual relationship with a 15-year-old boy. The alleged relationship occurred and continued over Christmas break, according to a Celina Police Department news release.
Shortly after her arrest, Henry was placed on administrative leave by Celina Immaculate Conception School, where she worked as a kindergarten teacher. A more recent email from principal Polly Muhlenkamp said school officials were looking for a long-term replacement.