Wednesday, August 23rd, 2006 Stories in The Daily Standard
Online Local News Stories
FORT RECOVERY - Get out the earplugs and lawn chairs. Ambassador Park is revving up for the invasion of Grand National truck and tractor pulling Friday and Saturday. Ambassador Park will host NTPA Grand National and Regional Na . . .
An expected rise in Celina water rates for city and rural customers likely will put more pressure on Mercer County officials to build their own water system. Commissioner Jerry Laffin said he expects more urging from eastern Je . . .
The Celina girls tennis team recorded its second straight 5-0 victory in three matches to start the season as the Bulldogs shut out Sidney. Celina is now 3-0 on the season. Kelly Casad defeated Natsumi Watanabe, 6-1 and 6-0 i . . .
Print Edition Only News Stories
• Landmark may build facilities in Rockford
• St. Marys bank robber gets 30 years
• Pay scale OKed by council
• Board approves charge for middle school sports events
• School day begins without incident
• Fastenal Company moves to bigger storefront
• Celina woman starts advertising business
• Refresher course on computer points
• Otten ready to work with youthful Bulldogs
• Strong contingent back for Coldwater harriers
• Indians trying to build off of strong 2005
• Good numbers, veterans for Flyers this year
• Minster harriers loaded with talent, experience
• Cardinals' cross country should be potent
• Eyink looking forward to experienced group
• Cook expects strong campaign from 'Riders
• Versailles expecting another strong campaign
• Bulldogs loaded with inexperience
• Coldwater golf looking to build around core group
• Fort Recovery golf out to improve each day on the links
• Boys have new high in numbers, girls with just five for Marion golf
• Golf teams look strong at Minster
• Cardinals looking to climb the ranks of MAC standings
• Experience keys Parkway golfers
• St. Henry boys look like contenders; girls ready to hit the links for first time in history
• Roughriders looking to contend in WBL
• Tigers looking to veteran leadership
• Celina has strong outlook for boys and girls
• Veterans providing strong outlook for St. Marys
• Bulldogs looking like contenders in WBL
• Roughriders ready to take next step forward

Photo Albums
Friday, December 13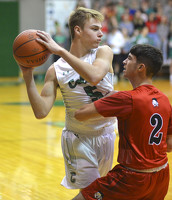 Friday, December 13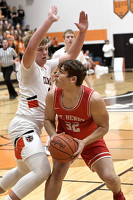 Thursday, December 12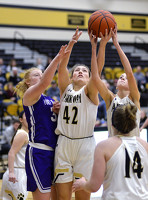 Thursday, December 12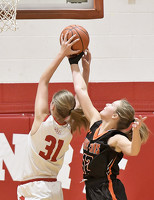 Online Video
Thursday, August 22