Wednesday, March 21st, 2007 Stories in The Daily Standard
Online Local News Stories
ST. MARYS - The city may be getting a downtown restaurant if, after further study, a Celina restaurateur gives the go-ahead. At the city's Community Improvement Corporation luncheon Tuesday, John Irmsher, owner of CJ's HighMark . . .
The nonprofit Lake Improvement Association (LIA) would consider agreeing to lowering the level of Grand Lake only if it were part of a master plan aimed at improving the lake. Jeff Vossler updated members of the LIA's Lake Rest . . .
MINSTER - From MTV performer to motivational speaker, Jeff Yalden wants to prepare young people for real life trials - those all-too-familar potholes in the road of life. Yalden, who describes himself as a "fat, bald, 36-year-o . . .
Print Edition Only News Stories
• Worker sues Rockford for harassment
• Officials may seek bids on new restroom facility
• Village wants land for water plant
• Boosters push for decision
• Minster residents to see increase in trash fees
• Board already looking for new technician
• Open house retirement celebration set for Linn
• Fastenal store opens in New Bremen
• Luebke and Boley are off to great spring starts
• Nagel chooses to play soccer at Rio Grande

Photo Albums
Saturday, September 30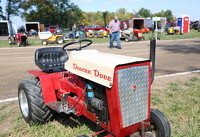 Friday, September 29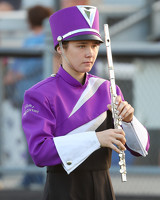 Friday, September 29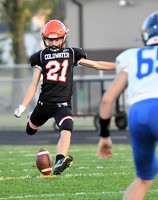 Friday, September 29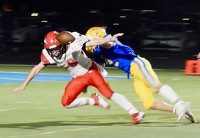 Online Video
Friday, September 8