Thursday, May 24th, 2007 Stories in The Daily Standard
Online Local News Stories
Gasoline stations aren't the only place Grand Lake residents are feeling the sting of high crude oil prices. Farmers, retail vendors, floor installers, pizza delivery drivers - everyone and anyone who relies on transportation t . . .
PIQUA - Though the goal of track athletes is always to do their best and try to win, at the regional track meet this often gives way to the fact that you only need to finish in the top four places to qualify for next week's state . . .
COLDWATER - Cavalier Football Stadium will undergo a two-phase renovation project starting this summer. During the regular school board meeting this week, Athletic Director Eric Goodwin updated members on the nearly $50,000 fi . . .
Print Edition Only News Stories
• Tri County services to seek replacement levy
• Area retiree catches his dream on Lake Erie
• Celina woman honored as senior citizen of the year
• Graduation ceremonies to be held Sunday
• Candidate wins by nine votes
• High school principal's contract renewed
• Girls have quartet in the finals; Rosengarten done
• Softball season over for locals in college
• Grand Lake has lots of recreational opportunities
• Baby grands to duel at Chickasaw picnic
• Celina Lake Festival ready to take flight into fun
• Grand Nationals coming to park
• Coldwater K of C to rock with the sound of music
• Maria Stein Countryfest to feature shows, bicyclists, food, races
• Firecracker Festival to light up Mendon
• Singer, bands to draw crowds at Burkettsville picnic
• Coldwater picnic to host movie, band
• Softball tournament to raise money for MDA
• Hydroplanes to race across lake at Governor's Cup Regatta
• Chatt picnic features tractor contests
• A berry feast and more
• Firefighters' picnic nears in Bremen
• Free concerts in park to feature variety of music
• Immaculate Conception picnic to add new rides
• Free concerts set in park
• Grand Lake's own ball team to play
• Grand Lake area offers museums, points of interest
• Concerts to offer variety
• Holy Rosary Church Festival to feature lots of music, turtle soup
• Fall Harvest Festival will feature farm equipment and antique cars
• Hotels/Campgrounds
• Summer Golf Guide
• New events featured at Fort Recovery Jubilee
• Chili Festival in Celina heats up fun
• Community Days in Rockford ready to roll out a good time
• Puppet show new event at St. Henry Picnic
• Zuma Days host family fun
• Some new events coming to Minster Oktoberfest
• Summerfest full of smooth moves
• Bremenfest beams with community pride
• GOBA to pedal into Celina on June 16
• Mercer County Fair going to new heights
• Moon City Nationals tractor/truck pull competition featured at fair
• Summer concerts offer variety of entertainment
• Riverside Bluesfest to be held at St. Marys park
• Durbin Bean Bake pulls in the crowds
• Annual picnic planned at town museum
• Freedom Days in Celina bursts with family fun, food, music
• Pumpkinfest shows everyone a smashing good time
• Spectators rev up for a good time at Eldora

Photo Albums
Monday, December 4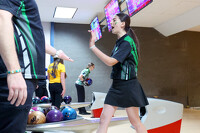 Saturday, December 2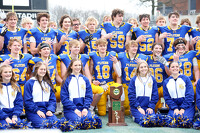 Saturday, December 2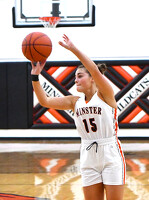 Friday, December 1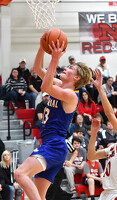 Online Video
Friday, September 8