Friday, February 5th, 2010
Photographers sought to join new club
By William Kincaid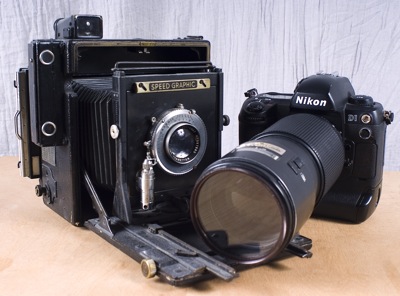 The newly formed Grand Lake Photo Club seeks photographers of all skill levels to join and share their passion, knowledge and techniques with one another.
"It brings us joy to show people what we see of this world," co-founder Karen Seibert told the newspaper.
Grand Lake Photo Club is the brainchild of Jeff Pontsler and Seibert. They wanted a forum for local photography enthusiasts to improve their craft.
"We don't really have anybody to talk to (about improving)," said Seibert, a long-time photographer. "Some of us amateurs out there would like to take better pictures."
Though the group welcomes all photographers - including high school students with fresh ideas - Seibert said she hopes professionals join as well, to foster growth.
"We want people who live and breathe photography," she said, pointing out there are several great resources in the area.
Members will learn about different types of cameras and settings, shooting techniques and editing, as well as photo composition and lighting. The goal is to elevate amateurs and weekend photographers to competent craftsmen.
Pontsler has several ideas for the club.
"We'll be teaching the basic camera functions for beginners and introducing Photoshop, Lightroom, etc., in several break-out meetings, as well as having guest speakers throughout the year," he wrote in an e-mail to the newspaper.
Several outings for photo shoots and monthly competitions are planned.
"We're really looking forward to that," Seibert said about field trips to zoos, aviaries, museums and flower festivals.
"I think it will be a lot of fun, and I'm sure everyone will learn something," Pontsler said.
The new age of digital technology has made photography accessible for everyone.
"Cameras are so affordable now. People love to take pictures.Look at My Space or Facebook," Seibert said.
And with the immediacy of digital photos comes the ability to take literally thousands of pictures and alter images for scrapbooks and other uses, she said.
Seibert, who obtained her first 35 mm camera at 21, said she wishes she had digital photography when she was younger, pointing out a family vacation when she used 27 rolls of film.
In addition to preserving memories and people, Seibert said photography allows individuals to focus on the small, often overlooked things of everyday life, such as the architecture of buildings or a bird's nest in a field of flowers.
The organization will hold its first meeting 3:30 p.m. Feb. 28 at the Galleria in Celina. Future meetings are scheduled for the last Sunday of each month at the same time.
"This first meeting will tell us just how much interest we do have," Seibert said.
There is an annual $25 membership fee to cover club expenses.
Those interested can attend a meeting or register online at the organization's Web site
www.grandlakephotoclub.com
.