Wednesday, May 5th, 2010 Stories in The Daily Standard
Online Local News Stories
MONTEZUMA - A 95-year-old Montezuma man faces a charge of inducing panic after he allegedly threatened to get a gun and return to the Franklin school polling location Tuesday afternoon. James H. Dalton, 5289 Windy Point Road, i . . .
CELINA - For six innings, Darin Waterman had Elida right where he wanted them. Then in the seventh, the players whom the Celina senior had struck out with ease earlier got their revenge. Elida scored two runs in the top of th . . .
MONTEZUMA - Results of a Franklin Township referendum vote on Tuesday were sealed and unreported due to a last minute court appeal. Some residents last year petitioned to get a referendum on the ballot that allowed them to vote . . .
Print Edition Only News Stories
• All local levies approved
• Historic mural to get expert care
• Officials seek buyer, mover of former sheriff's office
• Elections board encounters problems counting votes
• Republican incumbents win at primary
• Administrator: states old water meters needs replaced
• Residents state opinions on future projects
• Weeds/grass ordinance discussed
• Store sells audio systems, detailing
• Cavaliers plate six in first to win over Redskins
• Trushaw, Wildcats shut down Rangers

Photo Albums
Saturday, September 30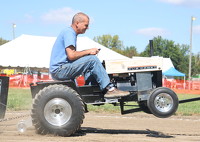 Friday, September 29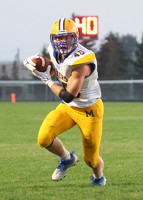 Friday, September 29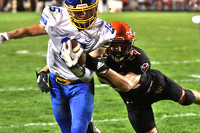 Friday, September 29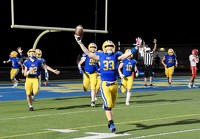 Online Video
Friday, September 8