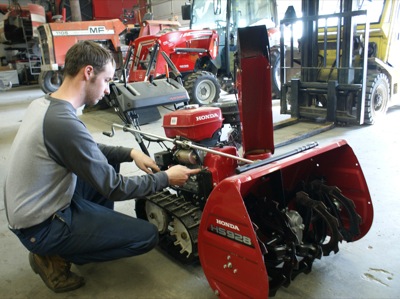 By Shelley Grieshop
Buzz Goodwin was feeling optimistic as a truckload of snowmobiles arrived at his business Tuesday morning.
Last winter Ski-Doo sales were as scarce as snow but this year surely will be different, he said.
"Enthusiasm is very high. There's been a lot of people in the door already," said Goodwin, co-owner of Bayview Sun & Snow Marina of Celina. "I'm thinking there's no way it will be as mild this year as last year."
Well, it might be. [
More
]