Wednesday, December 19th, 2012
Pair nabbed for livestock biz break-in
By Shelley Grieshop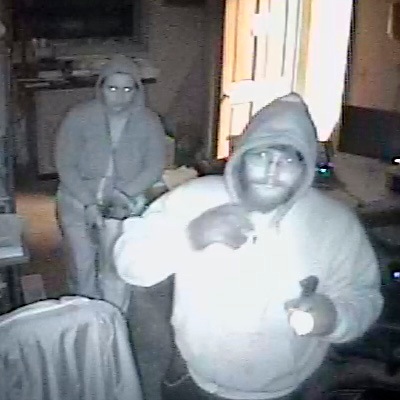 COLDWATER - Tips from the public and a Facebook posting by the victim led to the arrest today of a Celina couple for allegedly breaking into a rural livestock business Sunday morning.
Charged with breaking and entering were Shannon K. Myers, 23, and Jordan M. Schaffer, 21, both of 310 Jill Ave, lot 209. The crime is a fifth-degree felony; each suspect could face up to a year of incarceration and a $2,500 fine. Other charges may follow, authorities said.
A still photo of a man and woman taken from the surveillance videotape inside Florence Livestock, 2961 state Route 219, was posted on Facebook by owner Douglas Florence and shared by "multiple people," Mercer County sheriff's department chief deputy Gery Thobe said.
After tips rolled in, deputies obtained search warrants for the couple's home. A 2005 Ford Ranger pickup truck was impounded, and items reported stolen during the break-in were recovered, Thobe said.
The pair reportedly took less than $300 and two computers after noticing the surveillance cameras.
"We believe they thought a video surveillance tape was recording onto the computers," Thobe said.
The incident was reported to the sheriff's office at 9:59 a.m. Sunday.
Thobe credits the public for providing valuable information that helped track down the suspects.
"We got a couple calls left on our tip line and a few made to our detectives," he said. "We've been getting some good information that way."
Citizens can leave anonymous tips on the sheriff's office tip line at 567-890-TIPS (8477). More information can be found on the agency's website at
www.mercercountysheriff.org
.