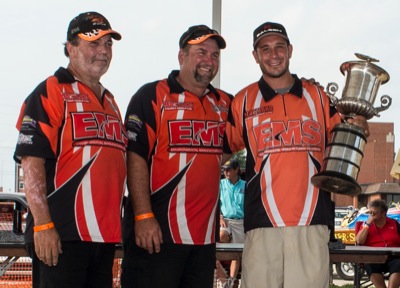 Regatta winner originally wasn't scheduled to race
By Colin Foster
CELINA - Bobby Kennedy had no big plans for the weekend.
A phone call Thursday changed all that and landed him a spot in the Governor's Cup Regatta on the shores of Grand Lake.
"I didn't know I was driving this weekend until I think Thursday," said Kennedy after the event concluded. "I got a call, 'Can you drive my boat?' I was like, 'Yeah, I'll drive your boat.' "
It turned out to be a banner weekend for him. [
More
]