Tuesday, May 10th, 2016 Stories in The Daily Standard
Online Local News Stories
ST. MARYS - City officials have reached out to Celina officials regarding a possible joint effort for clean drinking water. Mayor Patrick McGowan on Monday told city council members he had recently sent a letter to Celina's may . . .
CELINA - City officials say they're open to partnering with their neighbors to the east to procure drinking water for both communities after receiving a request from St. Marys Mayor Patrick McGowan. "I do think we have to plan . . .
MARIA STEIN - Nathan Wilker's hit put St. Marys on the scoreboard in the fifth. He then saved the day with Marion Local's making a late comeback attempt. Wilker had a clutch two-out RBI single and came on in relief to strike o . . .
Print Edition Only News Stories
• Councilman chastises mayor, panel over lack of information
• Tri Star officials respond to questions about project
• Architectural fees come in higher for projects
• Village seeks grant for traffic signal, lights
• St. Henry street redo project nearly done
• Board continues building upgrade talks
• St. Henry school board OKs raises for non-teaching staff
• Redskins get hot early to run-rule Cavs
• Bulldog duo wins WBL title

Photo Albums
Saturday, September 30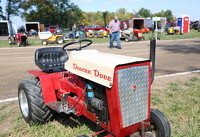 Friday, September 29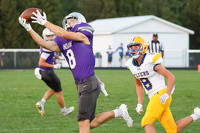 Friday, September 29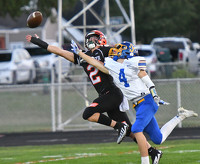 Friday, September 29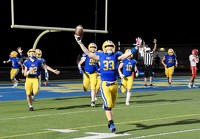 Online Video
Friday, September 8