Wednesday, May 23rd, 2007 Stories in The Daily Standard
Online Local News Stories
COLDWATER - It took two years to design and create but less than an hour to place the large "CHS" sculpture at its final destination on the lawn of Coldwater High School. The 8-by-8-foot steel structure in school colors of blac . . .
With the recent announcement by the Ohio High School Athletic Association (OHSAA) of the new divisional and regional alignments for the 2007 and 2008 football seasons, it's time for some of us addicted fans to begin looking forwa . . .
Wal-Mart attracts shoppers from all walks of life but a Tuesday morning visitor certainly drew interest not to mention local police and wildlife officers. The furtive visitor, who apparently had no designs of pre-Memorial Day s . . .
Print Edition Only News Stories
• Council to get own TV show
• Area man to be inducted into Senior Citizens Hall of Fame
• Graduation ceremonies scheduled for Sunday
• Superintendent feels no need for Project Lead The Way
• Landscaping plans soon to be finalized
• Child rapist allowed to plea bargain to spare young victim further grief
• Midwest to tackle $1.86 million expansion
• Homan captures OAC title

Photo Albums
Saturday, September 30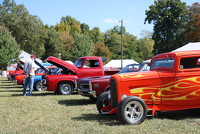 Friday, September 29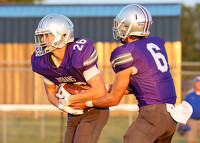 Friday, September 29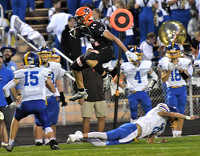 Friday, September 29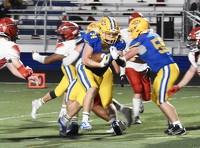 Online Video
Friday, September 8