Wednesday, August 20th, 2008 Stories in The Daily Standard
Online Local News Stories
The Celina boys and Coldwater girls dominated the opening cross country race of the season as the two teams captured the titles at the Mercer County Cross Country Meet held at Wright State University-Lake Campus. The Bulldog Bo . . .
ST. MARYS - The bell on the front bumper is at least 80 years old. The bumper and the fire truck behind it are brand new and just arrived in town last week. The city fire department's new truck is no cookie-cutter model, it is . . .
For the first time ever, Celina City School officials will charge fans to attend junior high, freshman and junior varsity football games this year, school board members learned this week. Western Buckeye League (WBL) directors . . .
Print Edition Only News Stories
• Sheriff's records may be preserved on film
• Clune selected for vacant Minster council position
• Public's input sought for increase in dog fees
• School gets off to a good start
• It's bulldozers and diggers west of Celina
• Council on Aging gets ODOT grant
• Store sells items made by people with developmental disabilities
• New firearms shop opens in Chattanooga
• Quick start pushes Findlay past Celina
• Bulldogs hang shutout on Mansfield
• Repeating in WBL attainable for Celina boys
• Pohlman excited to see his teams develop
• Indians should be strong for first-year coach
• Experience, depth an asset for Marion Local
• Strong Minster tradition should continue
• Girls have new coach; boys shooting high
• Numbers improving for Parkway harriers
• Eyink has strong veterans to lead the way
• Cisco wants St. Marys in top half of WBL
• Time of adjustment for Celina golf teams
• Coldwater golf teams trying to find right mix
• Veteran crew returning for Fort Recovery
• Marion Local golf will have depth to work with
• Minster boys and girls have set big goals
• New Bremen teams focused on improving
• Experience will be a strength for Parkway
• St. Henry golfers have potential for big year
• Kuffner feels St. Marys can stay near the top
• Outlook is good for both Celina soccer teams
• Long list of returners for two-loss girls team
• Celina has its eyes on repeating in WBL
• St. Marys netters look like WBL contenders

Photo Albums
Monday, July 15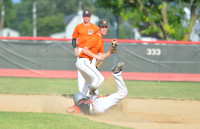 Monday, July 15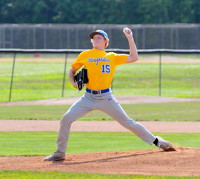 Monday, July 15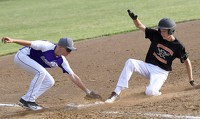 Sunday, July 14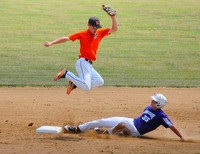 Online Video
Thursday, July 11