Saturday, May 17th, 2014 Stories in The Daily Standard
Online Local News Stories
The brutally cold, snow-laden winter inflicted serious damage on plants, shrubs and trees, according to some area nursery and greenhouse employees. Several floras and trees are struggling to flourish - and likely won't regain n . . .
COLDWATER - Any matchup between backyard rivals St. Henry and Coldwater will feature common characteristics: they'll be close, they will have an overflowing crowd, they will be unpredictable, and more often than not, those confro . . .
CELINA - With a league title already in hand, Michaela Wenning got ready to compete, although she needed some extra help thanks to the cast on her foot. Wenning, who won four WBL events and was the Division II state champion i . . .
Print Edition Only News Stories
• Theaters owners ponder costly switch from film to digital
• Area woman gets 20 years to life for shooting parents
• Marion Local graduation set for Sunday
• Carr drives Celina girls to title
• Wildcats take home both team titles
• Bulldogs beat Columbian to advance
• St. Henry's Paul named top player

Photo Albums
Saturday, September 30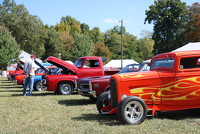 Friday, September 29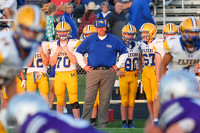 Friday, September 29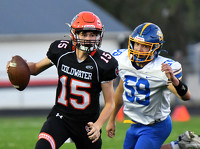 Friday, September 29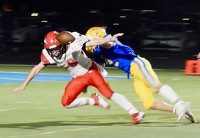 Online Video
Friday, September 8