Thursday, May 26th, 2011 Stories in The Daily Standard
Online Local News Stories
Federal crop insurance regulations and delayed planting this spring may kill efforts to get Grand Lake watershed farmers to adopt cover crops, local ag officials fear. Cover crops are the best way to keep phosphorous from runni . . .
The Grand Lake Task Force arrested dozens of people Wednesday on felony drug trafficking charges - the largest roundup in the 30-year history of the group. The grand jury handed down indictments listing 109 felony drug charges . . .
As a high school freshman in the mid-1970s, St. Henry's Tim Braun was stuck with a perplexing dilemma prior to launching his track and field career. Uncertain of which events to specialize in, Braun submitted himself to a batt . . .
Print Edition Only News Stories
• A family's service
• Montgomery suggests fee for users of field
• Seniors to receive diplomas during commencement
• Two arrested in unlawful entry of pop machine
• Pool openings
• Weather shortens first day of action
• Bulldogs' boys shut out after the first day
• Celina's Muhlenkamp to swim at Wright State
• Many attractions in area
• New dates for Chickasaw picnic
• Firecracker Festival to add poker
• Pomoma festival about the berries - and shortcake
• K of C picnic to feature bands, rides, chili, games
• Historical group to offer dinners
• Holy Rosary cash raffle up to $2,500
• Rockford festival adds golf, exotic animals
• Fort Recovery jubilee to include contests, stunt show
• Zuma Days to mark 25th year with music
• Bands add to Country Fest entertainment
• Blazer will sing at picnic
• Car among IC picnic raffle prizes
• Bands, rides to fill Main Street
• Lake Festival turns 50 with water ski show
• Carver new to firemen's festival
• Picnic to feature tractor pulls, children's events, flea market
• Taste testers can pick from 80 beers
• New companies supplying rides, dinners
• Sanctioned pull to raise the dust
• All ages may dive into straw hunt at Burtkettsville picnic
• Auglaize County Fair to offer new rides, ATV drag racing
• Mercer County Fair will get you up and moovin' with fun
• Join in festivities at SummerFest
• Jerry's kids gain from MDA Benefit Softball Tournament
• 2011 Governor's Cup Regatta making big comeback
• Bremenfest offers variety of food along with family fun
• Places to go and things to see
• Tradition continues at Durbin Beanbake
• St. Joe Homecoming fun for adults and children
• Wing Fest caters to all tastes
• Monster trucks roll over pumpkins to entertain festival crowd
• Roll out the barrel and celebrate German style at Oktoberfest
• Come to the ball field and watch Grand Lake Mariners
• Visitors have choice among many camping, lodging experiences
• Summer golf guide
• Eldora racing schedule

Photo Albums
Tuesday, September 26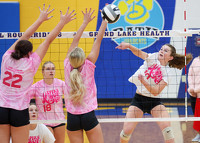 Monday, September 25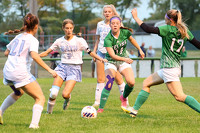 Saturday, September 23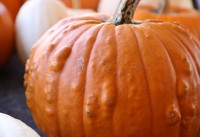 Saturday, September 23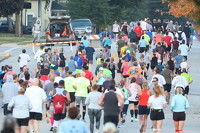 Online Video
Friday, September 8