Tuesday, August 21st, 2012 Stories in The Daily Standard
Online Local News Stories
What's nutritious? What won't spoil? What will my child eat? School is back in session in the Grand Lake area this week, and many parents will be faced with these questions as they send their children out the door with a packed . . .
CELINA - School board members on Monday narrowed their superintendent search to four, including one local administrator. School board president Matt Gilmore announced during the board meeting that those returning for second int . . .
A 43-year-old Mendon man faces felony charges after he allegedly poured gasoline on his girlfriend, the family dog and throughout the second-floor apartment they shared. Charles Williams has been charged with two counts of atte . . .
Print Edition Only News Stories
• No funds for storm damage
• State OKs grant for bike path
• Work nearly complete on Minster's Memorial Field
• Fort Recovery may expand golf cart, ATV legislation
• Counselor tackles bullying
• Fire destroys house
• Solar field may power utilities
• St. Marys woman injured in traffic accident at culvert
• Board looks at options for former school building
• Cardinals start 2-0 in the MAC
• Mertz, Coon will be leaders for Bulldogs
• Schoenherr ready to lead talented Cavaliers
• Fort Recovery hungry for regional success
• Jutte welcomes back experienced runners
• Wildcats will fight to get back on top of MAC
• New Bremen's harriers under new leadership
• Panthers are optimistic for a strong season
• Continued success expected for Redskins
• Cisco finally feeling 'Riders are in the mix
• Celina striving for continued improvement
• Few veterans returning for Cavs on the links
• Youngsters need to emerge for Fort Recovery
• Newcomers will be pivotal for Marion Local
• Wildcats expecting to compete for MAC title
• Cardinals will build around talented veterans
• Schumm's boys will contend for MAC crown
• St. Henry hoping to contend in MAC this year
• Sophomores leading the way for St. Marys
• Bulldogs hoping to contend for WBL title
• Cavaliers hoping for breakthrough season
• Roughriders aiming high for this season
• Bulldogs the favorites to win WBL again
• Roughriders will be starting five seniors

Photo Albums
Tuesday, June 18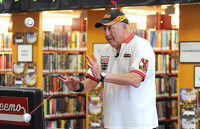 Monday, June 17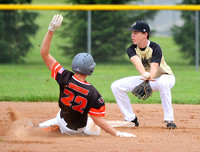 Friday, June 14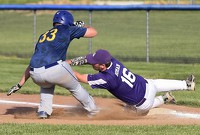 Wednesday, June 12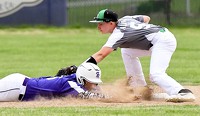 Online Video
Tuesday, May 28